The eCommerce Trends industry has made remarkable growth in the last few years. With sales of around US$ 3 Trillion all over the world in 2019, it is expected to make a stunning growth to around US $5 Trillion in 2021. We don't require any proof to judge the growth of eCommerce marketplace industries all over the world.
The shift of interest of users from physical shopping towards the online eCommerce Trends industry has forced vendors to move from the centuries-old traditional methods to move their shops online.
Many new eCommerce marketplaces have been termed successful in this COVID era; at the same time, well-established companies like Amazon are breaking their records. With the successful integration of drones, droids, AR, and VR into the shopping scenario, the user base is diverging more and more. People have started to actually prefer online shopping than physical shopping.
Mobile Apps are playing an important role.
People prefer online products over offline shopping as in online shopping; a person can be sure about a product before buying by looking at the reviews, in comparison to offline shopping where a person can fall prey to their shining marketing gimmick.
Also, reports say that 7 out of 10 women prefer products(primarily beauty products) with a long list of reviews over products that have absolutely no reviews in the online scenario.
Not only that, well established social media accounts of products are attracting a new customer base.
Due to the recent freefall of the data pack prices, a new wave of Indians is flocking into the eCommerce market, opening doors for the eCommerce giants to tap this potential. The increasing number of India's digital population, already at 600 million users (in 2020), is a sweet spot, as the eCommerce market can reach up to US$70 billion in a few years.
Importance of eCommerce Trends
With the internet reaching every part of the world, the digital population is surging at a new rate. Along with that, online activities like online shopping or eCommerce Trends have grown tremendously. Multiple businesses have moved their shops to the online platform due to the huge exposure on the online platform as well the easy access and all-time availability.
eCommerce Trends has become a great sector of profit for online marketplaces and a great way to shop for users. They can access deals right from the comfort of their homes like never before. Developments and R&D investment had increased exponentially in this sector.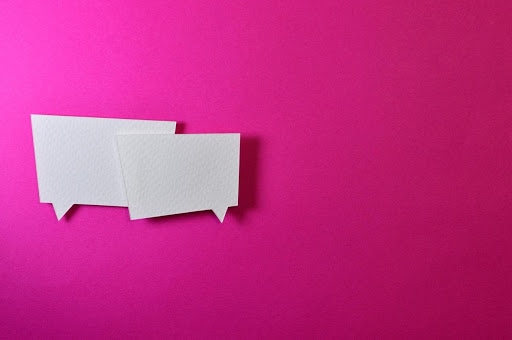 Chatbots
Chatbots or "A virtual agent" is the latest advancement in the world of eCommerce. Right now, Chatbots are in the nascent stage right now and are currently limited to just basic conversations.
Chatbots are basically software embedded in a website that helps the user communicate with the website in a human imitated way. It can be helped either through written or voice interaction.
Chatbots can be used on almost all websites that require customer support. It helps in reducing manpower requirements in the customer support department.
A chatbot can not only replace customer care agents in guiding the user in simple tasks but can also be present 24/7 and therefore reduces the need to maintain a fleet of customer care staff. This helps in the time and finance management of the website manager.
Not only that, but Chatbot can also generate basic information data about users. It helps in generating leads, which in turn creates revenues.
A recent trending chatbot service is Hipmunk. Hipmunk Is a travel search engine which answers travel-related queries and automatically recommends tailored information to the users. Staples also uses a chatbox service that requires products to the users to paste on their previous orders.
Chatbox service is a recent addition to the eCommerce market; therefore, the users feel as if they are talking to a robot. But this is not going to be for very long as chatbot technology is developing heavily in the sector of natural language processing(NPL). It will provide a better live chatting interaction with users.
Right now, the technology is not that advanced to detect Complex speech from users like jokes, etc. Still, with the recent developments in this industry, this automatic service is becoming more natural. A time would probably come in the recent future when we would not be able to distinguish between an (automated) chatbot and (manual)human interaction.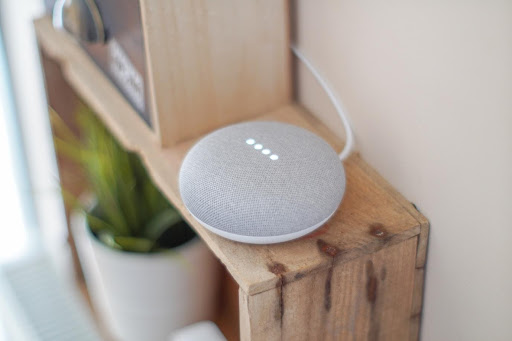 Voice Assistant
Siri, Google Assistant, Cortana are the talks of the town. And with products like Amazon Echo and Google Home, voice assistants take a root role in our lives. Nowadays, voice assistants are not limited to tech-savvy people only. People of all age groups are starting to appreciate this tech and rely on it for tasks like shopping.
This tech also uses the NLP and is way ahead of the chatbot services. Amazon's Alexa is the leading product in voice-assisted shopping among uses. Amazon Alexa has made ordering products as easy as giving voice commands. Not only that, but Amazon Alexa can also Search for the best deals and order food and beverages from local restaurants with just a voice command. Things have never been this easier.
Studies show that by the next year (2021), smart speakers' involvement in the eCommerce marketplace industry would increase by around 18%.
People are already using voice assistants to book tickets play music, ok, and various other tasks. By 2025, almost every house would have a voice-controlled shopping Cart, which would order products just with the user's voice commands.
Also, by the next two years, the smart speaker industry is expected to grow to around USD 50 billion.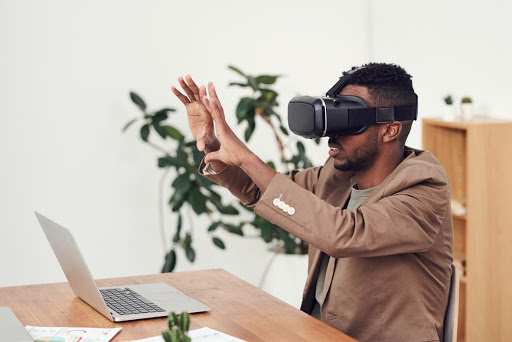 AR & VR
Augmented reality and virtual reality are the same and different at the same time. Augmented reality just adds some virtual things into the already present real world, but Virtual Reality creates an entire environment right from scratch. But, both of these realities use the same tech.
Both VR and AR are going to be in the limelight in a few years and would definitely change how people shop. Ecommerce marketplaces can use VR and AR to create entire shopping spaces right in front of the users in seconds. The user can select and look for products they want and virtually interact with the product before purchasing. It would entirely change the physical shopping industry.
For Example, before buying, suppose shoes, you would be able to virtually try it on, feel the material, and check whether it suits you or not. An e-store based in the UK had already incorporated Augmented Reality to help customers' shopping by using the user's device webcam as an AR mirror.
Well, once AR and VR come into the mainstream market, it would affect almost every industry. Beauty and Fashion would be the fastest to adapt to the change and would be followed by motor vehicle manufacturers, the home furnishing industry, etc.
Audi and Ikea had already started helping users to change the way their customers check out cars and design their dining area with the help of Augmented Glasses.
Companies like Facebook, Google, Apple are investing heavily in Augmented reality Technologies, whereas companies like Microsoft and Alibaba are developing their own tech.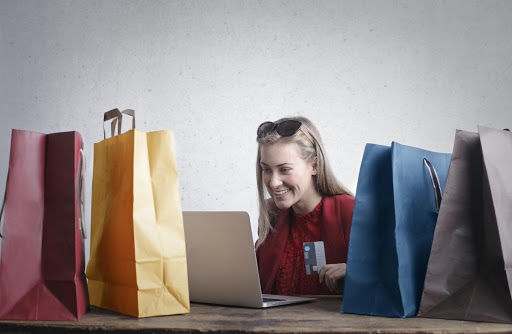 Developments in Secure Payments
Recent developments in blockchain technology have made transactions in the eCommerce industry more secure.
With the recent search in the number of users in the eCommerce industry, creating a highly secure and advanced payment system was the need of the hour. Issues like delayed transactions and digital Tata ownership have created rifts between user vendors and eCommerce Trends in marketplaces.
The recent development in blockchain technology has created the trust of users in digital transactions. It helps eliminate fraud and cheating and incorporates the use of cryptocurrency in the digital transaction scenario.
Amazon has strict policies for its vendors. It uses its own highly developed and advanced customer care system with trained personals which creates a direct relationship between products and customers and eliminates vendor intervention.
The future of digital payment is envisioned to be a faster and more secure system that would eliminate the need for a third-party format.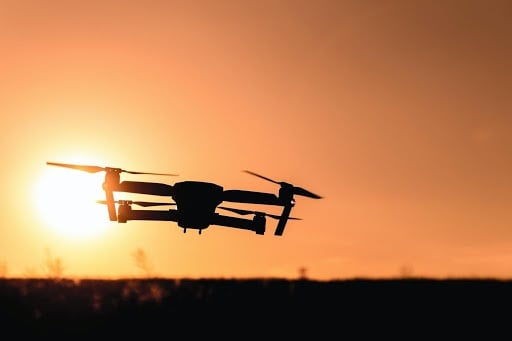 Use of drones and robots for delivery optimization in eCommerce Trends
Robots are quickly replacing the current delivery system that requires heavy manpower. The use of automatic machines has become the trend of this 21st century.
Drones and droids are taking over the sky and land, quite literally. Adapting to the drone delivery system has many benefits for vendors. However, there are tons of problems too. Hopefully, within a few years, we would develop enough advancement in drone tech to completely eliminate the current scenario of physical product delivery by delivery agents.
Amazon, the king of the eCommerce marketplace, has already adapted its logistic operations to cut costs with a drone delivery system with Amazon prime. But to take this tech a notch higher, we would require services like drone airports from where drones would pick up products and deliver them to a predetermined address within a few hours.
Drone and Droid Delivery would take the shipping service a step higher with AI and drones and droids.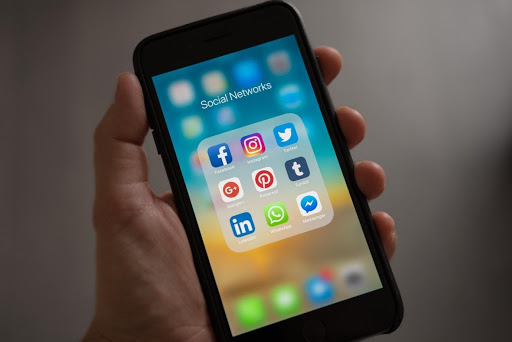 Social media Influence
Nowadays, all the major eCommerce Trends websites are integrating their platform with that of social media to help them attract more user base and promotions.
We usually see brands using Twitter to write witty statements online. This isn't just a way to show their stand; this is now a new marketing trend. eCommerce websites are marketing and advertising their products through social media accounts and pages too. The main reason for this is the strong influence of social media on people.
Companies need to have smart social media marketing strategies to establish their plants at the top position.
People have allowed social media to penetrate deep inside their lives, including shopping. In 2021, many experts believe that social commerce would have an extremely important role.
With each passing day, more and more people are getting instructed to the internet, this means more eyes to look at ads, and more users to buy their product. If the commerce marketplace knows this, and they are trying hard to integrate social commerce with eCommerce Trends.
Diversification
eCommerce websites are not just limiting themselves to a single product. Flipkart started as a bookselling eCommerce Trends platform and now look at them; they are selling products ranging from groceries to furniture.
Amazon, Facebook, and eBay have diverse product ranges. Discount offers may be e limited to a particular eCommerce Trends website, but products are not. There are high chances that every product a person is looking for is already present on more than one eCommerce Trends website.
Due to the increasing use of mobile phones, all eCommerce websites should have a mobile-friendly channel. Also, a company shouldn't shy from using tools like SAP Commerce cloud to increase their sales.
As per a research report, 75% of online users use the same website to order multiple products. So, if you are an eCommerce marketplace that caters to specific vendors, it's high time you diversify yourself.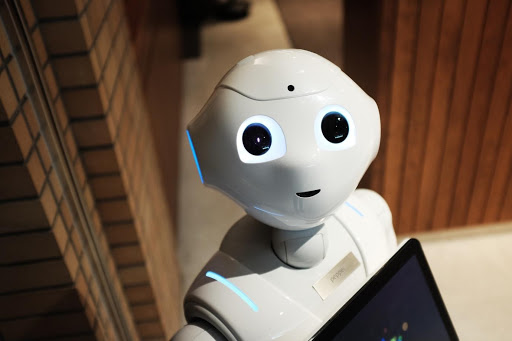 Role of artificial intelligence in eCommerce Trends.
Like every other 21st-century industry, artificial intelligence plays an extremely crucial role in the advancement of current technologies. Amazon and Flipkart are already using artificial intelligence to make their product recommendations individually tailored towards each user.
Artificial intelligence would help analyze trends and user behaviour to attract a user base and increase sales exponentially.
Reports suggest that by the end of 2022, online marketplaces would be spending around 9 billion USD on R&D of artificial intelligence.
Also, at the same time, with the use of augmented reality e-technologies, the dependence on physical shopping would reduce, and more than 1,30,00 shops would utilize AR to provide customized shopping experience right at their home.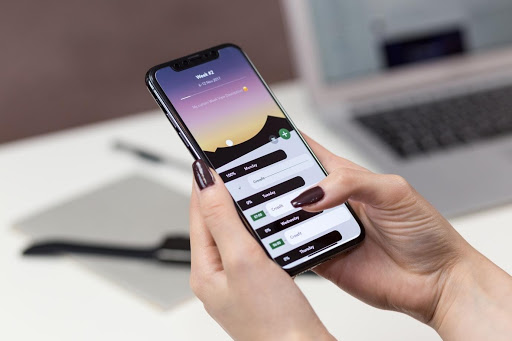 Role of smartphones in eCommerce Trends
People nowadays are more comfortable shopping on their mobile phones in comparison to computers. The current eCommerce market is already mobile dominant hand; the future would not be different.
In the current time, mobile optimization is one of the core points of development for every eCommerce marketplace. And this would no doubt continue into the next few years.
Competitiveness in the mobile marketplace is already forcing eCommerce websites to engage in more ways to attract customers. At the current time, mobile sales are already 75% of the total sales, and in the coming years, this will be a plus point for online marketplaces. 
Users are not only using their mobiles for shopping, but they are also looking for product reviews, and they engage in ample research and comparison before buying something.
Green shopping
Common people are vocal for eco-friendly products, and eCommerce Trends websites are not far behind tapping this potential. eCommerce websites are marketing themselves as being eco-friendly.
Eco-friendliness is encroaching the eCommerce sector too. There is a wave of green consumerism in the current market. Recent reports suggest that consumers are now considering the environmental factor while making choices on what to buy. Discounts, delivery charges, and offers are no longer enough, and now the products have to be eco-friendly to attract customers. eCommerce marketplaces should start to focus on environmental sustainability as well as step up to some eco-friendly practices.
To wrap this all up,
The upcoming trends in the eCommerce market are highly advantageous for both the users and eCommerce marketplaces. The statistics show the truth. The future is quite bright for the eCommerce marketplace sectors.
The sector of e-commerce is that of high flexibility, and the need and rise of new products and services may arise at any time. The speed with which businesses are adapting to trending technologies in the current market suggests that the competition is never going to die in this market.
Finding the right development partner who would help you to grow and get everything exactly done as it should be is quite difficult. Our highly experienced team of developers is updated with all the latest trends in the eCommerce domain. Get in touch with us to get started.