JumpOn wouldn't scale without ATEAM SEO service. They have become the 'Trusted Partners' for driving growth in our business! With a 120% growth in website traffic, we have seen diabolic growth in our inbound leads over the last 12 months.
They employ a very strategic approach to new projects that always brings about immediate results. We have seen significant improvement in our organic rankings including a move from position 41st to position 3rd for our primary keyword
The audit is very detailed detailing broken links and numerous other suggestions on how to improve our site. The step by step action plan allowed us to tick the checklist and complete the necessary changes needed to improve our rankings
aTeamsoft has been, far and away, the best experience I've ever had with SEO. The staff is attentive, knowledgeable and really stay on top of the campgain. I couldn't be more pleased with my experience.
The team's responsiveness was pretty amazing. They were very transparent and expert in the field. As a startup, they are our secret weapon.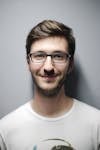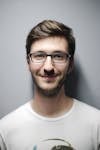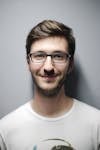 Kathy Keeton
Omega Learning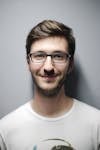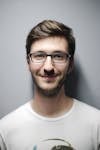 We Drive

AUDIENCE

CONVERSION

REVENUE
We are a tech-first, audience-led SEO service specialist Using the latest technologies, we help companies to find customers and increase conversion. We specialize in areas like technical SEO, local SEO and our company is built on the expertise we have gained in these areas. We can help you find customers around the world, connect with them, and unlock full-funnel growth.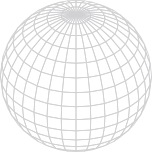 Local SEO
Local SEO allows you to sell your products and services to local consumers, and to do so in a way that increases the chances of a consumer actually coming in for a purchase. If you have a physical location, then you will have to have local SEO tactics in place to start showing up online. With the proliferation of online research and purchasing, it should come as no surprise that businesses that have a localized SEO strategy in place are often the most successful. Therefore, the next step you should take after having a website is to implement a strategic localized SEO strategy.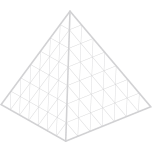 Technical SEO
Our Approach to SEO Starts with a Strong Technical Foundation. The web is the world's biggest open source project. If the content isn't indexed by search engines, how are we to know it exists? We are a search engine optimization agency that guarantees that search engines can index your content. We assess the search landscape and analyze your audience and the competition. Based on our findings, we write content that is compelling and relevant. Once the content is written, we promote it to get it in front of your audience. Get your content visible with search engine optimization services from Ateam SEO. Conversion Rate Optimisation
Conversion Rate Optimisation (CRO) is the process of improving your website's conversion rate. Your conversion rate is measured by what percentage of people make a purchase or perform some other desired action on your site, like filling out a contact form. Every business in the world should be focused on increasing its conversion rate. Ateam's expert strategist can pinpoint every element of your site that needs improving and will make sure that all recommended changes are properly executed.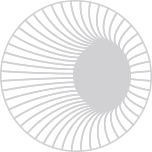 Link Building
Link building services can be so expensive and out of reach, but with us, you don't have to sacrifice. We deeply understand your business, your goals, and your ideal customer profile. Link building is only as effective as the relationships you have with other webmasters or bloggers, and ours are rich and diverse. We've invested in outreach since day one, and built a wealth of contacts. We start by deeply understanding your business and goals and then put together a custom link building strategy we've developed specifically for your business.
Our Work
We've helped brands in Australia unlock inbound led funnel growth
Request a Quote
Our Clients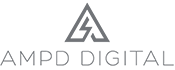 JUMPON
Case Study
Jumpon is one of the fastest growing online travel aggregators in Australia. The website offers opportunities to book hotels, attractions, cruise trips and other vacation packages.
Ateam and Jumpon have been working together for the last few years as tech partners. As part of this successful partnership, the client reached out to us seeking support on inbound traffic. The client's goals were quite straightforward, to increase the number of visitors to the website, grow the brand's overall awareness, and rank higher on some selected keywords on Google organic search results for their top 3 markets.
One of the key criteria while setting the strategy for this SEO campaign was to focus only on highly measurable activities so that the client could easily get a sense of how effective the content marketing campaign was.
Our KPIs show that this campaign was effectively extremely successful, as in just 9 months it produced:
growth of 5,500 sessions with an average transaction increase of more than 5x

a 5x increase of pages driving traffic and

an increase of more than 20 keywords website ranked for on Google!
Let's Talk

The Growth Assistant solution
SEO is essential to digital marketing and is the difference between being found and being lost. Quality content helps build trust, but won't be found if it isn't optimized. SEO helps users find content, and even the best content is wasted if it isn't optimized. If you're spending time and resources creating top-shelf content that isn't optimized, you're wasting your time. SEO will ensure your content is optimized and properly found.
Before SEO
Your Website without SEO is Like That Top End Car without Fuel
It is like having a business without a large signboard on the shop front
Spending a few thousand or lakhs on a cutting-edge website that positions your services in an eye-catching way is pointless if no sees it.
Getting visitors and potential customers to find you is becoming more and more difficult.
Your website will never have traffic without SEO
After SEO
SMB owners who embrace SEO are finding more efficient ways to showcase their products and services, expand their markets, and measure the results
Organic traffic gives brands thousands of opportunities to connect with people throughout the day, and they also unlock a one-to-one conversation with potential customers.
Increase web traffic, boost brand awareness, and most importantly, earn more revenue.
Even small businesses find their ROI increase through SEO optimization
Be found by customers around the world, connect with them, and unlock growth.
40 Number of keyphrases optimized
20 Pages Optimized
Technical Website Analysis & Opportunity Report
Keyword research & selection
Title Tags & Meta Descriptions
Robots.txt optimization
Keyword mapping to target pages
2 Blog content per week
Technical Audit
Initial external link analysis and disavow
Link redirect audit
Duplicate content analysis
Header Tags Optimized
Setup of website sitemap
Image optimization
Custom 404 error page setup and optimization
Google Analytics setup w/ conversion tracking
Google Analytics traffic analysis
Monthly reporting
Advanced
3500 AUD/month
( For those who need product fixes in quick time )
60 Number of keyphrases optimized
40 Pages Optimized
Technical Website Analysis & Opportunity Report
Keyword research & selection
Title Tags & Meta Descriptions
Robots.txt optimization
Keyword mapping to target pages
4 Blog content per week
Technical Audit
Initial external link analysis and disavow
Link redirect audit
Duplicate content analysis
Header Tags Optimized
Setup of website sitemap
Image optimization
Custom 404 error page setup and optimization
Google Analytics setup w/ conversion tracking
Google Analytics traffic analysis
Monthly reporting
1

Getting to know your brand

1-2 DETAILED MEETINGS

2

Audit and Research

48 HOURS

3

Due Diligence and Deal Closure

1 WEEK

4

Accelerate your Brand

10X AND BEYOND
Work With Us
Fill out the form below to speak with someone from our team.
SEO services, also known as Search Engine Optimisation services, are a type of digital marketing services that help in boosting a company's or a website's organic web search ranks for keywords that are relevant to the said party's business objectives. With SEO, search rankings are improved, which further enhances the quantity of organic traffic that a website gets from search engines. This results in more quality business lead generation.
Good SEO service can be provided by skilled SEO specialists who concentrate on the core elements of SEO marketing which include content, technical optimization, off-site optimization, and on-site optimization.
SEO services include content strategy, keyword strategy, content generation, website audits, on-page optimization, technical optimization, off-page optimization, and competition analysis.
Some of the most frequent expert SEO services are as follows:
SEO audits, local SEO, eCommerce SEO, and voice SEO.
The cost of eCommerce SEO services varies according to the service provider and their service packages. Project-based SEO services can cost anything from $1,000 to $1 million or more. Smaller businesses that use local SEO might spend around $1,000 per month on each project. Larger, enterprise-level businesses may expect to pay hundreds of thousands of dollars every month.
Affordable SEO costs between $500 and $3,000 per month.
High-end SEO costs between $15,000 and $30,000 per month.
Mid-range SEO costs between $3,000 to $15,000 per month.
aTeam's SEO services Australia for eCommerce websites range from $1200 to $10,000 a month. Custom pricing is also available for bigger online businesses.
Here are a few significant factors that will influence the cost of SEO for the company:
Your website's age and history.
Your website's current state of health.
The total number of new web pages that must be developed.
The market size in which you compete.
The work that your rivals are doing.
Previous digital marketing projects that have been done.
Our strategic approach to SEO Services Brisbane includes the following –
Website audit – Each SEO strategy begins with a thorough analysis of your website. We can then determine where the shortfalls and opportunities are.
Industry Research – To rise to the top, we must first comprehend what your rivals are accomplishing and what is required to exceed them.
Keyword Analysis – Keyword research is essential for good SEO performance. We select keywords based on the goal to generate leads & conversions.
On-site Content – Content accounts for almost half of how the website appears on Google. We develop SEO content that both Google & readers like.
On-site Optimization – On-page optimizations help Google comprehend the substance of your web pages. We focus on the most important on-site upgrades.
Backlinks – Backlinks are managed by our in-house SEO team. We go above and beyond to secure white-hat backlinks for the website that last.
Content Marketing – C content marketing delivers visitors to your website. We will produce expert material in collaboration with your own team or on our own.
Monthly Reporting – Our monthly SEO statistics and reports are customized to your specific key performance indicators (KPIs).
Contact our team to get the best SEO services in Australia.
aTeam is a pioneer in the software development and marketing industry, providing top-tier IT, marketing/ SEO services Melbourne. What makes us different from the other service providers is our dedication to our clients. Other benefits include –
Personalized Approach – We strive for complete client satisfaction. To get the greatest results (ROI), we provide customized assistance to all of our customers.
Ongoing Support – We are always available for ongoing assistance and advice. Please send us an email and we will gladly assist you.
We are a gold coast SEO services provider that is proudly owned and operated in Australia. To get the greatest results, we understand Australian business and its customer psychology.
Affordability – No contractual option, no installation or setup fees, no additional exit fees, and we also have low monthly account management fees*.
Our technique to search engine optimization intends to produce remarkable outcomes between 6 to 12 months and 2 years. While we can't foresee how Google will develop and evolve in the coming years, we can state with certainty that Google is searching for websites that provide value.
Our customized SEO marketing strategies target all on-page & off SEO components that enhance your company's online presence and help it get found online. We are not only an exclusive provider of the top SEO services but we also prove that organic search engine marketing does have the capability to build a business.
SEO services, when done properly, can be the most effective approach to expand your business online, and our success as an SEO services Sydney agency assures that success.
Selecting a good gold coast SEO services provider or consultant requires careful thought since your primary aim is to locate a service that best suits your organization's demands and goals.
As a result, we've included some of the top tips for efficient SEO hiring to guide you in weighing your alternatives and deciding on the best SEO service Brisbane for you.
Request an honest SEO services estimation.
Understand what is included in their services.
Inquire about how they assess data-driven results.
Schedule a meeting or a phone call.
Check their reviews and testimonies.
Check their social media accounts.
Look for samples of case studies and portfolios.
Communicate your company's SEO objectives.
Evaluate your options.
The search landscape now is much more aggressive than ever, but our core services involve a comprehensive SEO package. Our eCommerce SEO services team works with our customers to bring them to the top of Google results for thousands of fiercely competitive phrases, from analysis to design to execution and perhaps even audits of existing SEO tactics.
Our strategy begins with taking the time to learn about your company, its brand, its target audience, and its rivals.
The following stage is to assess your on-page SEO, website architecture, along with HTML in order to create a comprehensive report on your present and projected SEO performance.
Our in-house team specializes in assisting sites in improving their design and layout or overall structure in order to boost search rankings.
Our relevance check ensures that your text and content are concentrating on the relevant keywords.
Our team then scours the web for sites that reference or connect to you. We collaborate with you to build a stronger online reputation by generating brand mentions and connections to your website in an ethical and strategic manner.
As a comprehensive local SEO services provider, we emphasize the on-site (also referred to as on-page) SEO factors that impact how the site appears in Google search results. In terms of SEO rankings, on-site factors make for nearly half of how your site appears on search engines. Getting to the very first page takes forethought and a well-thought-out approach.
We take care of the following on-site SEO service ranking factors –
Keyword research – Our aim is to drive targeted, high-converting visitors to your website. Our team does this through keyword research. We continually update and monitor industry-leading keyword research tools to guarantee that your SEO campaigns and strategies are always in sync with how consumers interact with search results and also how algorithms evolve.
Internal Links – We build internal links by prioritizing UX testing and using industry-leading UX technologies to retain the visitors, improve their browsing, and direct them to the intended destinations.
User Experience (UX) – We deploy industry-leading SEO tools and processes to assess UX changes that will allow you to benefit from the boost in organic traffic. This includes the following measures – Bounce rate, Click through rate, Dwell time, Page load time, and Pages per visit.
Technical SEO Factors – During the site's SEO audit, we consider the following technical factors –

Site crawlability
Examine the HTTPS status.
Mobile-friendliness.
Access to the sitemap.
The site's speed.
Cannibalization of content
The robots.txt files.
Examine content plagiarism.
Broken hyperlinks.
Meta Data – While optimizing your website's metadata for search, here are the factors that we take care of: Meta Description, Meta Title, H-Tags, Language Tags, Geo Tags, and Social Meta Tags.
Among the most significant off-site SEO service factors that we solve throughout the project include backlinks, Google My Business, local citations, guest posting, brand mention building, and ongoing link-building outreach. Unlike the majority of the companies providing SEO services Australia, we do not subcontract any part of our off-page SEO approach. To guarantee that we provide the highest quality off-page SEO services in Australia, we handle everything in-house.
You should choose aTeam for SEO services Melbourne because of –
We provide the highest client satisfaction.
Our team has reliable Google Certified Professionals with relevant experience.
Our experts have extensive knowledge of search engine algorithms.
We're the intelligence that you need to get an edge in the market.
Our virtual presence in Australia.
Our SEO services Sydney package is reasonably priced.
To build and measure SEO strategies, we employ a variety of third-party tools such as Ahrefs, Moz, Semrush, and Majestic. We also have a lot of in-house SEO service tools to provide the best possible, data-driven, and result-driven eCommerce SEO services to our clients.
We collaborated with developers to design tools that give greater visibility into what your rivals are performing and the procedures that we need to put in place to make you rank higher in Google search results than them. Off-the-shelf SEO tools are fantastic, but in other cases, we had to design our own solutions to gain a competitive advantage.
Yes, we do provide Technical SEO.
It is the hidden SEO component that determines how well Google can crawl and interpret your site's contents. Technical SEO is one of the most ignored aspects of boosting your organic web presence. The following are some of the most critical technical variables that we analyze during your website's SEO audit:
Site crawlability
Mobile-friendliness.
Access to the sitemap.
The site's speed.
Cannibalization of content
The robots.txt files.
Examine content plagiarism.
Broken hyperlinks.
Yes, website auditing is an important part of our expert SEO services. We understand your business and your objective. Our team conducts a comprehensive website audit. Thereafter, each SEO strategy begins with a thorough assessment of your site. We then determine where the weaknesses and opportunities are.
Yes, SEO is effective. It really does work. SEO is important for your brand's organic online growth, and if done correctly, an astounding amount of users will locate your site swiftly. This raises brand awareness as well as the likelihood that these users will convert to paying consumers.
SEO is an essential factor of marketing strategies since it increases brand awareness, drives website traffic, establishes trust and legitimacy in your sector, and cultivates relationships with both your new and current audiences.
aTeam is dedicated to delivering long-term successful, SEO services in Australia for all types of businesses. First, our team will do a preliminary analysis to see whether SEO is a suitable fit for your business model and if we honestly believe that we can truly help your business with our SEO services, we certainly will.
Our backlink building technique is time-consuming and labor-intensive. Unlike other SEO services gold coast, that practice Blackhat backlinks building strategies for customers and then expensive tactics for their own site, we handle client link building in the same manner as we do our own.
Determine strong competitor linkages.
Study how they obtained these links.
Reverse engineer the procedure for obtaining the links for your website.
White hat link building and lead generation isn't rocket science, but it is a time-consuming procedure. When you collaborate with us, you will have a dedicated off-site SEO expert based in Australia who will work on your website's link building. We don't cut shortcuts, or employ Blackhat techniques. Our link development technique entails determining what drives your competitors' ranking in search engines and afterward reverse engineering the same method for your site.
When deciding between SEO and PPC, there are two major distinctions to be noted. The first difference is that sponsored advertisements or paid ads show at the top of the page, well above the organic results impacted by SEO. The second difference is that organic traffic from SEO service is free, but PPC traffic costs money with each click.
SEO and PPC function best when they are coordinated & strategically linked. However, you are not required to pick between SEO services and PPC. You are allowed to operate them simultaneously and use them to create additional leads for your company. We advocate conducting a PPC Google Ads campaign for the new sites before investing in SEO as it will give you a sense of the types of leads you wish to acquire.
We follow a monthly reporting process. From where your website stands currently to what your brand wants to achieve, our SEO services Australia will help you get the desired results – while documenting and sharing monthly analysis. Our monthly SEO reports are customized to your specific key performance indicators (KPIs).
You may have as many keywords as you like.
There are no limitations to the number of keywords that we can target in a campaign when providing our SEO services Sydney. aTeam's main aim is driving traffic to your website. We use keywords that are worth targeting, the ones with relevant keyword data.
The keywords we choose are based on a mix of search volume, competitiveness, and purpose. The latter is the more significant. We emphasize on keywords that will increase your bottom line rather than those that will seem nice in your end-of-month reports.
Our tactics reveal your company's target demographic search on Google and how we can place you across when they are willing to buy or submit an inquiry.
Here's how we begin the process of providing eCommerce SEO services to our clients:
Before making any modifications to your website, our team performs research to determine which keywords and phrases should be included in your content.
The next stage in our approach is to include these high-value and relevant keywords into your website. These keywords are used by our eCommerce SEO professionals in a variety of areas, including the site's homepage, page titles, meta descriptions, product descriptions, image alt text, and more.
Following that, we optimize the site's product pages. We'll make sure that each product page has a title and a paragraph column or two of keyword-rich prose that defines the product, to guarantee that your pages score or rank higher in search results.
Next step involves website navigation. Our team makes sure visitors do not get confused while browsing your website. We make sure that every part of the website has proper sections or subcategories, and that each main page has a link through somewhere in the site's menu.
The last would be content generation. As part of our expert SEO services, aTeam develops new and effective content marketing strategies with a talented and experienced team of writers as well as our internet marketers.
The truth is that it depends on your local SEO services provider and the SEO approach that they follow. Simply including some high-traffic keywords into your website, in title tags or headers is unlikely to help your business or affect its sales positively.
However, an SEO plan tailored to create qualified leads and route them to the proper material can be incredibly beneficial for your business. It can definitely boost your online orders significantly.
Talk to our SEO specialists to get the best, result-oriented SEO services in Australia.
Because SEO service is a dynamic and multi-step process, we provide the following eCommerce SEO services:
Customized SEO Strategy.
Schedule for online project management.
Accessibility to Marketing Cloud.
Research & optimization of keywords
Product augmentation.
Product image enhancement.
Copywriting for product SEO.
Content and copywriting for blogs or articles.
Content marketing and promotion.
Setup of Google Analytics
Configuration of Google Search Console
Monthly keyword, traffic volume, and transactions reports, as well as other features.
Ecommerce SEO services, the same as traditional SEO, may take a long time to deliver results. In most circumstances, you could expect to see benefits, such as higher rankings, within 3 to 6 months. Because of this 3 to 6 month delay, most SEO services Melbourne for eCommerce websites demand some months of commitment.
Ecommerce SEO services can be useful for each and every online store. At aTeam, we have more than 15 years of expertise in offering SEO services to eCommerce companies. We've also worked with clients who use several eCommerce systems, such as Shopify and WooCommerce.
If you have any further questions regarding our SEO services Australia, please do not hesitate to contact our customer support!
Businesses need SEO because it is the most feasible and cost-effective strategy to identify and engage with customers. It is important for businesses because it has the potential to elevate the brand to new heights. Why and how?
Most of the time, organic search is the primary source of site's online traffic.
SEO fosters trust and credibility.
SEO is a great way to know what the consumers want.
SEO improves user experience.
Local SEO services result in improved engagement, boosted traffic, and conversions.
eCommerce SEO services have a positive impact on the buying cycle.
SEO is always evolving, and best practices are frequently updated.
Understanding SEO Aids Your Understanding of the Web Environment
SEO is a low-cost, high-return investment.
It is a long-term strategy that can also be quantified.
SEO Brings to Light New Opportunities
If you aren't on the first page of search results, you aren't going to get the click – especially if you have no brand awareness and have zero-click results. SEO helps you with this issue and ranks your website better.
Sorry, but we do not provide any additional digital marketing services.
We devote all of our time, efforts, and resources to providing the best SEO services in Australia. There are plenty of options available in the market if you are seeking a 'leading digital marketing agency.'
However, keep in mind that their resources are scattered among various aspects of digital marketing. While there is no arguing that they have a wide grasp of internet marketing services, they still may not have the expert element of a professional SEO company.
Our expert SEO services approach consists of nine steps to rank your website on a search engine's first page:
Step 1: Make a list of Relevant Keywords.
Step 2: Examine the first page of Google.
Step 3: Generate Something New or Appealing.
Step 4: Attach a Hook.
Step 5: Optimize Your Website for On-Page SEO.
Step 6: Optimize the website according to search intent.
Step 7: Concentrate on Content Design and improve products/services pages.
Step 8: Create Links to add to Your site's Pages.
Step 9: Enhance and Improve Your Website's Content.
We are one of the best companies that SEO services Australia has to offer you. With us, you get top-tier SEO services with consistent, effective, result-oriented, time-tested SEO strategies that will improve your brand awareness, generate more leads, skyrocket your website's traffic, and increase online sales.
Get transparent services with a dedicated and highly experienced team of professionals handling your SEO requirements.
Yes, it is absolutely safe to perform SEO on your website. If done right, followed by an effective SEO strategy, SEO can take your business or website to a new level. It can boost its ranking and traffic significantly.
However, for that, you need to find a reliable gold coast seo services provider that understands your brand and business objectives.
We work with all kinds and sizes of businesses including startups to enterprises. However, we only accept clients after analyzing their website's current online state or position. And if our assessment implies that our team can benefit your business or website with our expert SEO services, we'd be happy to help you achieve your SEO goals.
If you have any questions regarding SEO services in Australia, feel free to contact our support team.
No, we do not try to bind you into a long-term contract and create difficulties for you to get out. We are a trustworthy gold coast SEO services provider with various contract lengths. Because rankings take a little time to attain, it's to your best advantage to sign a contract.
However, it will be as long as you find us reliable, are getting results, and want to work with us. We have a well-organized framework in place to make it easy for you to pull out of your contract whenever you want.
No. There is no part of the process that aTeam outsources overseas.
Our SEO services Sydney team looks after every stage of the procedure. We handle all aspects of the SEO process in-house, from research to audit and implementation.
While working with our team, you can be certain that the job is being done by experienced SEO specialists with the top level of competence, knowledge, and industry understanding.
Yes, we do offer our SEO services Australia-wide.
With so much competition on the web, you require the whole SEO service package – and that's precisely what you get with aTeam's tailored eCommerce SEO services package. As your partner, we will create a personalized and competitive plan that will bring your brand to the forefront of the sector.
SEO service can produce results between 6 to 12 months. By that, we mean a demonstrable spike in traffic & related leads or conversions. This does not necessarily imply that you will have met your objective by this point, but any company engaging in SEO can expect to see results within such a timeframe.
It is hard to provide statistics that are applicable to all sites, and the most an SEO can do is provide a best-guess estimate based on an analysis of a site's recent standing and the suggested SEO approach.
With the right gold coast SEO services, correct SEO strategy in place, and successful implementation, 6 to 12 months is sufficient enough time to observe the benefit of SEO efforts and support further investment in growth.
Yes, our SEO services in Australia include content writing services as well.
Our SEO content professionals are among the best writers in Australia. aTeam's content writers have worked for businesses in various industries including medical, financial, agricultural, as well as engineering with tremendous success, thanks to a unique combination of SEO service understanding and writing talent. It may take 1 to 2 draughts to grasp the tone and language that is specific to your brand, but our writers can nail it across a variety of sectors.
If you want to have your internal content team handle the writing, we can provide you with specifications outlining the meta-data, keywords, and keywords density that your team needs to meet in order to generate a successful piece of SEO content. In either case, our team of content writers can collaborate with you every step of the process via email or phone conversation — whatever you want.
Yes, we are a full-service SEO provider and we do offer our clients data-driven SEO services Melbourne.
Contact our support team to discuss your requirements.
SEO (Search Engine Optimization) is the process of enhancing (optimizing) a site so that it can be discovered more easily online. Our SEO services Melbourne are mainly focused on increasing your website's rating in search engines such as Google. The higher your website ranks in search engine results, the more likely it will be viewed or visited. There is a greater chance of more business when a website receives more traffic.
Our SEO services in Australia include –
Website Audit
Keyword research and analysis
On-page optimization
Off-page optimization
Technical SEO
Content optimization
Products pages optimization and more.
Our strategy for SEO services Melbourne includes the following steps –
Website Audit
Competitor analysis
Keyword identification and implementation
Product/services page optimization
Navigation optimization
Content creation
With our SEO service, or search engine optimization, we will improve the number of visits to your website by obtaining high-ranking placements in search engine results pages (SERP).
Yes, we do offer SEO services Sydney.
aTeam specializes in data-driven, growth-focused Seo strategies that bring potential customers and audiences to your website while ensuring that your site is the right solution to the visitor's search query.
Yes, we offer local SEO services.
Capture a larger share of the market with aTeam's local SEO services to help more consumers from your location find your company. Our tech-enabled local SEO solutions include a proprietary do-it-for-me system with cloud access — our client-exclusive technology that leverages data, AI, plus machine learning to improve your ROI through local search.
To know more about our SEO services in Australia, contact our team today!
Yes, we provide SEO services Brisbane.
aTeam offers in data-driven, result-oriented, and growth-focused SEO services in Australia that attract potential customers and brings more traffic to your website while guaranteeing that your site is what the visitor was searching for.
We improve your website's content, optimize products pages, perform on and off-site optimization, and check for any other required fixes to improve your user's experience.
SEO (Search Engine Optimization) is the practice of improving or optimizing a brand's website so that it is more conveniently found by users online. Our SEO services Brisbane are essentially directed at improving your website's ranking in search engines like Google. The higher your site ranks or appears in search engine results, the more likely individuals will view or visit it. When a website obtains more visitors, the likelihood of future business increases.
Our SEO services Australia cover the following:
Website auditing,
Keyword research and analysis.
On-page optimization of web pages
Off-page Optimization of site elements
Technical SEO
Content optimization
Product page optimization, and other services.
Our skilled SEO services Brisbane strategy comprises of nine stages to rank your website on the top or first page of a search engine:
Step 1: Compile a list of all the Relevant Keywords.
Step 2: Go to Google and look at the first page.
Step 3: Research competitors.
Step 4: Add a Hook.
Step 5: Improve Your Website's On-Page SEO.
Step 6: Modify the webpage to the user's search intent.
Step 7: Focus on Content Design and enhance product/service pages.
Step 8: Make Links for Your Site's Pages.
If you're seeking for SEO services Australia, you've come to the right spot. Through comprehensive SEO marketing techniques, we improve your search engine ranking, increase your visibility, and grow your business.
We evaluate the success of the SEO strategy based on website's traffic, leads generates, sales, and business growth.
Our SEO services Australia include the following steps –
The initial website audit.
Industry analysis.
Keyword assessment.
Content for the Website.
Optimization on-site.
Optimizations of website page.
Backlinks.
Marketing through content.
Monthly reporting.
SEO Melbourne refers to the process of upgrading your website so that it appears more prominently when people search for items or services connected to your company on Google or Bing, or any other search engines. The higher the exposure of your pages in search results, the more likely your website or brand is to draw attention and attract new as well as existing clients to your company.
Our SEO services Melbourne strategy has the following stages –
Competitor analysis
website audits
Identification and use of keywords in the website pages
products/services page optimization
Optimization of easy navigation
Content generation and optimization
We will increase the number of visitors to your website with our SEO service, or search engine optimization, by achieving high-ranking placements in search engine results pages (SERP).
Yes, we do provide SEO services Gold Coast.
aTeam specializes in data-driven, growth-focused SEO tactics that drive new customers as well as existing audiences to your website while retaining them and turning them into paying customers. Because we optimize your site in such a way that it matches the user's search query.
Through our gold coast SEO services, we'll increase your site's online visibility, and awareness, boost its visitors, and also provide you with monthly reporting of the progress.
SEO services gold coast i.e., Search Engine Optimization, are a form of marketing service that helps in the improvement of a brand's or a website's organic online search rankings for keywords related to their business objectives.
Our gold coast SEO services team improves your website's search rankings, which increases the amount of organic traffic a website receives from search engines. As a result, more high-quality business leads are generated.
Our SEO services gold coast strategy involves a multi-step process in which we cover website audit, keyword research & implementation, market analysis, website page optimization, and more.
We increase your website's visibility and brand awareness by –
Conducting keyword research.
Defining Your Website's Most Important Pages.
Performing a competitive analysis.
Considering User Experience and Technical SEO.
Matching SEO Strategy to Your Customers Funnel.
Measuring And Documenting the Progress.
Reporting
Yes, we provide SEO services Gold Coast.
We will enhance your site's internet exposure and recognition, increase visitors, and give you with regular monthly progress reports with our gold coast SEO services.
aTeam excels in data-driven, growth-focused SEO techniques that bring new and existing visitors to your website while maintaining and converting them into paying customers. Because we optimize your website so that it corresponds to the user's exact search query.
Yes, we offer our clients eCommerce SEO services.
We're a trusted provider of eCommerce SEO services in Australia, with a 90% client retention rate and the highest client satisfaction.
With our award-winning eCommerce SEO services and expert team, your website will position stronger and appear higher in search results for the keywords that your target audience searches for, resulting in more quality visitors, conversions, and revenues.
Our SEO services Australia include –
Customized SEO Strategy.
Schedule for online project management.
Accessibility to Marketing Cloud.
Research & optimization of keywords
Product augmentation.
Product image enhancement.
Copywriting for product SEO.
Content and copywriting for blogs or articles.
Content marketing and promotion.
Setup of Google Analytics
Configuration of Google Search Console
Monthly keyword, traffic volume, and transactions reports, as well as other features.