Mobile Development
Adapt to the brilliance of digitalization and build robust mobile applications to take your business to the next level. Tap into new markets and extend your reach globally with a thoughtful approach, innovative strategy and excellent results. Build highly customizable, cost-efficient, secure and intuitive mobile applications!
MORE BLOGS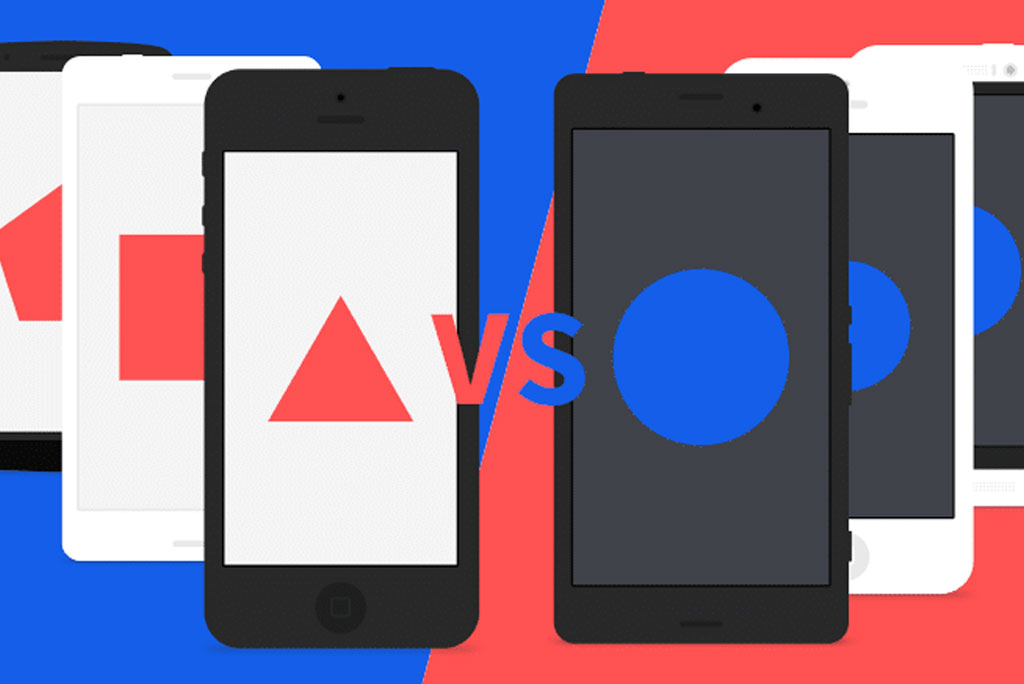 With the emerging dependency on smartphones, the app development industry has seen tremendous growth. Technology keeps evolving and with rapid increase in innovations, developers are now gluing their eyes on the app development tools or frameworks, to minimize the app development time and get the work done more effectively..
Read More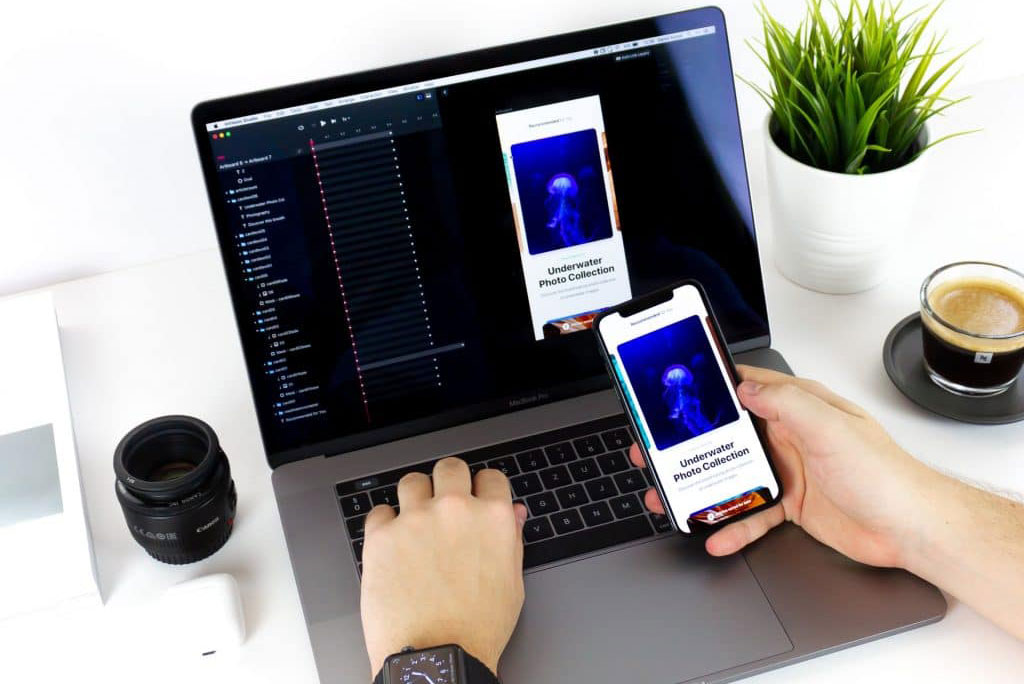 How often do you look at your phone? It is definitely more than what we would like to admit. In fact, if you take a second to look, you will notice that others are also glued to their phones. An average American checks his or her phone every 12 minutes while 10% of the masses check their phone every four minutes…
Read More
29%
Increased response time
98%
Client satisfaction index
79%
Client retention rate
Mobile App Development Services
Get a Free Software Requirement Document of your Mobile App Idea
Discuss the targeted audience and goals
Create a structure of the workflow
Highlight the fascination of the business
Let's Talk
Let's Skype Chat
01
Mobile Application
Ravens Duet
"Create and Play in the worlds first collaborative scavenger hunt. Discover, exercise, dare, dance, and selfie your way up the leaderboard. You have the chance to win prizes every week and challenge your friends directly. Lets build this adventure together!
Join the worldwide collaborative scavenger hunt of Ravens Duet.
Join the competition outside safely! Socialize virtually, and share goofy challenges. Pop that comfort zone, get outside, and get exploring!"
02
THE ONLINE MASTER WORKSHOP
Recycle SV
"Interactive Personal Waste Management – RecycleSV is a mobile app that allows you to scan an allocated QR Code on a recyclable object, which then asks for you to take it to the bin, scan the bin QR code and recycle the item correctly. In doing so, one will receive (for now) a virtual reward. The app will display the number of recycles and amount of rewards one has achieved.
Dropping an email at support@recyclesv.com is required to use the QR codes in the app."
03
Hammer App
Hammer Gym App
Fitnes app designed for the users of The Hammer gym. App could be used by free users (non gym members) but all the exclusive and premium benefits are given to gym members. Trainers can keep track of their clients workouts and diets while the users can self update their food intakes and exercise using the app. There are separate apps for both trainers as well as clients along with a admin panel for the super admin to manage everything.
04
E Learning App
ADAL
Client is an edtech startup, that offers exclusive courses to students of all classes. It provides a comprehensive and well-structured set of video lectures for students. It covers all the topics in an academic year and helps students prepare for them and score higher marks. Client have an interesting approach towards teaching, as it focuses more on
conceptual understanding rather than trial and error methods to score high. It also has embedded test paper modules for constant testing. It provides you an in-depth analysis of students' performance. It offers a holistic improvement of students with regard to education.
05
PAYMENT & ECOMMERCE APPLICATION
Sadad payment solutions
Sadad's Payment Solution is mobile application for the state of Qatar. It Provides instant Payment Service for Individuals and Companies without need to carry your money or one of your credit cards, you can download Sadad application and start to payelectronic and instant payment anytime and anywhereSADAD facilitates and streamlines a wide range of payment transactions for individuals, banks, businesses, and the government sector, while continuing to develop new payment products and services. SADAD aims at providing with one solution for all payments.
06
HR TALENT ANALYSIS PLATFORM
Q7 Leader Integration Platform
HR Talent analysis platform. Companies can use the platform to evaluate the performance level of their employees. The evaluation is done based on 7 criteria and the evaluation is given by the managers of each and every employee. Q7 Leader turns every manager into a better and objective people manager with the Q7 best HR-management practices in one tool, real-time people analytics and a development plan for every employee. Managers and HR have continuous insights of where and which action, decision and development is needed to ensure a sustainable and objective workforce- and reward planning.
07
INVENTORY MANAGEMENT APP
Warehouse Management System
Manage your stock in your warehouse with this inventory management app. Improve your logistics with a warehouse management system. Inventory management is a key part of the supply chain and primarily aims to control the movement and storage of materials within a warehouse and process the associated transactions, including shipping, receiving, putaway and picking.
Add inventory to you store
Remove inventory from your warehouse
Move inventory between storage locations
Real-time global inventory visibility for all your users
Count and correct your inventory
Share your inventory
Manage your stock transactions
Locate your stock
Manage your warehouse locations
Replenishment advice
Use the web based interface
Extensive reporting and analysis:
Statistics
Fillgrade
Total items in stock
Transactions
Fast movers
Slow movers
Inventory accuracy
Inventory value"
Genre of Mobile Apps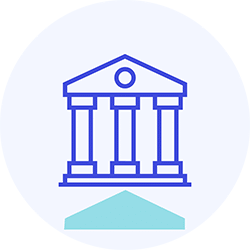 Business Apps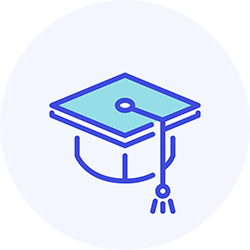 Educational Apps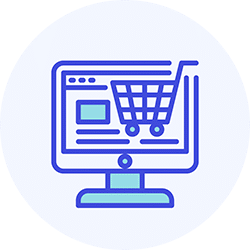 Ecommerce apps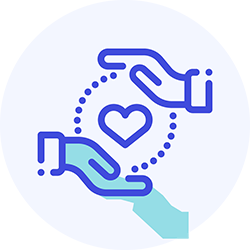 Health And Fitness Apps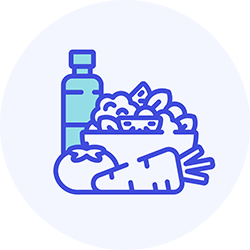 Restaurant Apps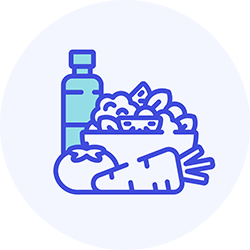 Food Delivery Apps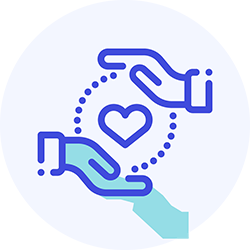 Finance/ Accounting Apps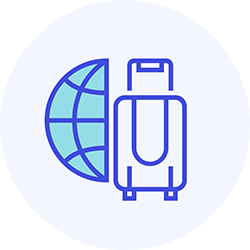 Photo Editing And Video Apps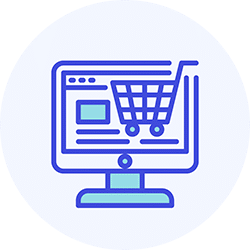 Music Apps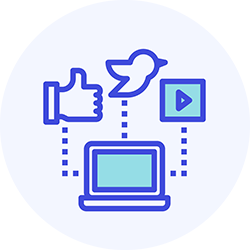 Social Networking Apps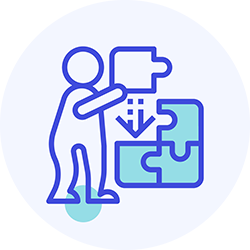 On-demand Apps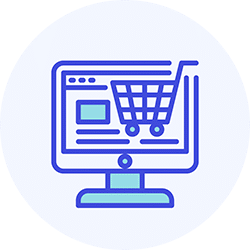 Adventure/ Gaming apps
Our exceptional consultation that makes us

Your App Development partner

We have a lot to offer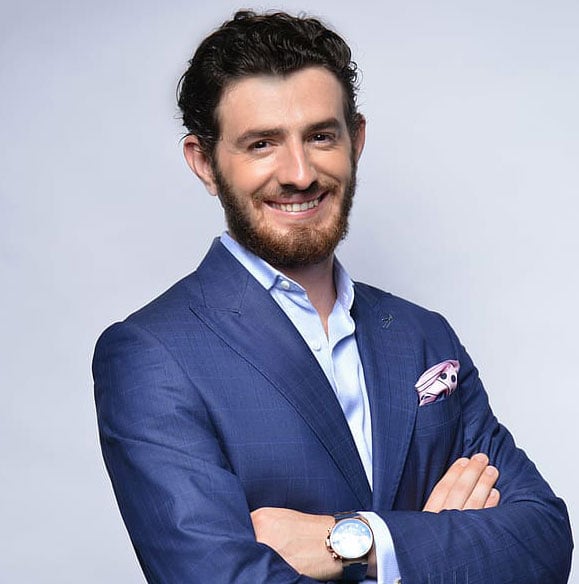 One year free support: We'll be there for your app for an entire year without charging a single penny
24/7 communication: Be it Email, Call, or Skype, we are always intact for your app's support.
100% satisfaction guaranteed: Your satisfaction is our very first priority. If you have any concern about your app, we are here to solve them in every possible manner with flexibility.
Strict NDA and contract with the jurisdiction set to your own state in the US.
No third party outsourcing on design, development or support /maintenance.
Work for Hire – You own the intellectual property rights to your application. We do not reuse or sell your code or data.
100% transparency
Solid team who can help scale up or down your needs based on how your business is growing.
What's your Business Challenge?
By working with our digital natives, we can help your business transition seamlessly into a new digital business model that places your customers at its core. If you think it's time for a change, then get in touch with us today and let's talk about your brand's project requirements.
01
FUEL YOUR START UP
Transcend your start-up to the next level with creative software and development solutions, geared just to cater your needs and push your business towards success. We understand your goals as well as limitations, which is why we come up with the ideal custom development solutions for you.
02
OPERATIONAL EFFICIENCY
Re-invent your variable business operation aspects, reduce operational costs with leveraged technology and integrated operational solutions. We develop and deploy successful and scalable software solutions as per infrastructural needs, to improve your operational efficiency and help you achieve business objectives.
03
Explore New Markets
Analyze the markets, discover the latest technology trends and develop a product which enhances customer satisfaction and increases revenues. Experience working closely with our consultants and agile development team and establish requirements for your business transformation, further achieving new business milestones!
04
Facilitate Inventory Management
Improve sales cycles, increase profitability and save inventory time by keeping the stock-outs and stock-overflows in check, with perfectly built cross-platform inventory management solutions. We develop highly-effective inventory management solutions which facilitate item-tracking and demand predictions.
05
EMPOWER CLIENTS TO SELF SERVICE ONLINE
Launch intuitive self-service portal which allows your customers to resolve their issues and manage their information. We will help you build self-service solutions which will surface relevant and personalized content. Keep your customers happy by improving their experience with the help of integrated data analytics solutions.
06
Incubate tech-enables line of business
Unlock your potential and fuel the business growth with the tech-enabled business strategies. Gain a competitive edge with digital innovations. We will help you examine the roadmap opportunities and build software which will help you communicate, serve your clientele, expand your reach and increase potential revenue.
We value our clients

Our Clients Feedback

We help you to bring your most complex desires to reality with the help of our technology and passion.

View Review
The solution is now the second-most popular within the target market. Positive feedback from users has focused on the effective integration of new features. Expect aTeam soft solutions to serve as a responsive partner and accommodate new requests quickly.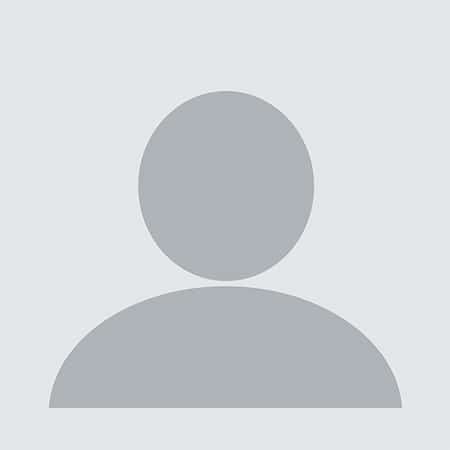 Yuri Chervinsky
President, Curling Board
aTeam soft solution's quality performance spurs continued engagement and a long-term partnership. They track progress and adhere to deadlines; overall, project management is consistent and effective. Enthusiastic and driven, the team strives to meet objectives and deliver success.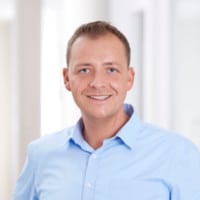 Daniel Jansen
Owner & CEO, staff.direct
While the app is still in the testing phase, the results thus far have received positive feedback from members of the internal team. aTeam soft solutions provides quality results in a timely manner. They offer superb customer service and are quick to answer inquiries.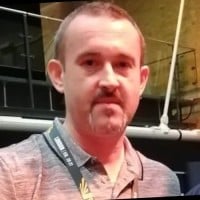 Darren Anderson
Director, Waste Management Company
The app that aTeam soft solutions created has garnered over 1,000 users and exceeded the business' expectations. The team completed their work in a very timely manner, even delivering the app ahead of time. Additionally, their execution of the nutrition and exercise features was very noteworthy.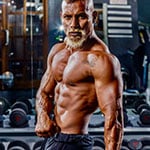 Ahmed Muaz
Owner, Hammer Gym
Abhi is one of those rare and valuable professionals that you can only be lucky to work with! Everything he does and delivers is at superior level of quality, dedication and professionalism. Abhi is very intelligent, smart and forward thinking person who is not only a great specialist but also a great personality. I enjoy working with Abhi on different projects and I see us building something incredible together. Abhi, we are lucky to have you!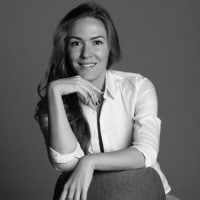 Aleksandra Stasevich
Director Of Operations at Blacksmith International
The user experience on the platform was dramatically improved thanks to aTeam soft solutions's efforts. They stand out with their focus on customer support and are working on improving how they communicate with non-technical people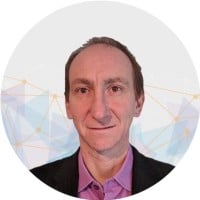 Simon Krystman
Founder & CEO, CrowdPatch
Abhinand has done a lot of development work for me and I highly recommend his work. He and his team are competent, honest, and deliver great results so if you need dev work done, look no further.

Brian Sather
CEO, Blacksmith International
Frequently Asked Questions(FAQ)
The process involves three stages: The first stage is Planning, in which we understand and analyze your business objectives and design a wireframe. The second stage is the Design & Development, wherein designs, 2D or 3D models are created, sound effects are tested. And after all the bugs and errors are removed. The final stage is the launching of the app.
Our customers trust and rely upon us because of our capabilities of successfully delivering efficient, high-performing, robust and scalable products in time. With years of experience, working on creating innovative crafts out of ideation, with agile teams and legacy systems, we pride ourselves on providing solutions to complex problems and provide seamless integration.We have been rated the best Mobile application development company in India as well as recognised as the best Mobile application development company in Texas by clutch,manifest and good firms for consecutives years.If you have an idea but find yourself in a dilemma on the complexity of it, let us help you!
Before selecting the mobile app development platform, you have to take into consideration certain factors –
Target Audience
Users' or Audience's expectations
Development costs and budget
Security implications
Multi-platform integration
The duration of the development process depends on various factors. The complexity of the app, the features and other requirements. Generally, it takes about 3 weeks to develop and launch an enterprise-level mobile app.
It depends on the contract model you select. If you choose a fixed price contract model, we will provide an experienced project manager to coordinate the whole process. If you choose a dedicated team i.e., agile team model, you will have the whole team's management on your side.
There is no simple answer because the cost is influenced by various factors which impact the development process. We can try and give you a ballpark quote but it will vary as the requirements are explored further. The more information you can provide us about your project, the more accurate we can make the estimations. Contact our team to get a quote!
With the advent of the World Wide Web and subsequent revolutions of digital marketing and mobile computing, the combination of mobile, internet and digital marketing has given a perfect direction to high-speed communication and information system of business houses. For end-users, it is much easier to access all necessary sites through their mobile. Simultaneously, the business houses or organizations which have a high level of direct dealing with customers are highly keen to make their details available on mobile by virtue of a very good mobile application. That is the precise reason why every business with high customer interaction is keen on developing its own mobile application. In this scenario, if you are planning to develop your own mobile application, then Mobile app Development Company in Texas can be your perfect option.
A mobile application gives a strategic advantage to your business, it enhances the level of traffic to your website of e-commerce portal which ultimately increasing the flow of revenue due to better online orders. In addition, it makes your business cross virtual boundaries to reach customers in foreign lands and territories. A perfectly designed mobile application is able to resize itself to get adjusted to any screen size depending upon mobile to mobile or any gadget of similar nature. This will enable your users to get access to your website on different mobile handsets. So if you really want to build a unique mobile app, at aTeam soft solutions, we are the number one Mobile app Development Company in Texas always stand with you to understand all such nitty-gritty details and give you a meticulously designed mobile application that you are longing for. We can also develop a competent mobile application with all advanced features at a very reasonable cost and satisfied the clients in best possible way.
If you are looking for Mobile app Development Company in Texas, no needs to look further than aTeam soft solutions! We are a trusted mobile application developing company specialized in delivering great services and develop a advance customized mobile app as per your business needs.
Over years of experience, we take pride to be a pioneer in this service and adept at developing mobile applications for websites so you can enjoy the benefit of an excellent and perfectly designed mobile application at a highly competitive price.
All our applications are compatible with the range of all smart phones and ensures that the functions of your mobile application in a very efficient manner.
Get in touch with us!