Web Development
Meet the ever-changing market trends and gain a competitive edge in the market with an optimized website. Make your website stand out, impress your audience, give them a reason to choose you over others by providing them with brilliant user experience with dynamic web development solutions.
MORE BLOGS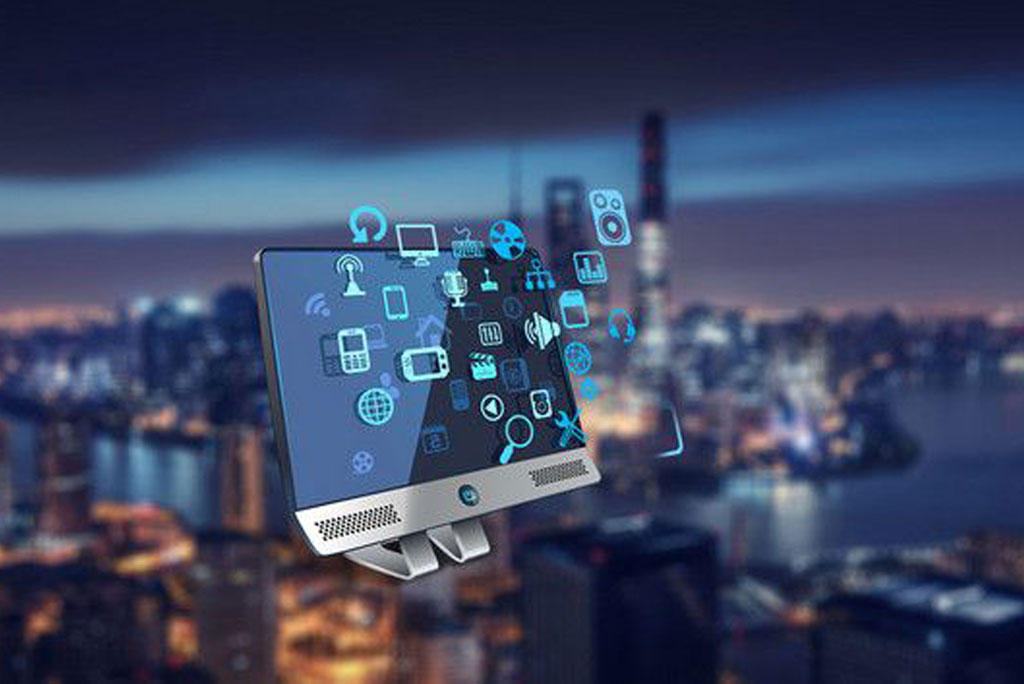 The unprecedented Coronavirus Pandemic has resulted in tremendous unpredictable changes, and for better or worse, no industry has gone unaffected or untouched due to its impact. This, of course, includes eCommerce business..
Read More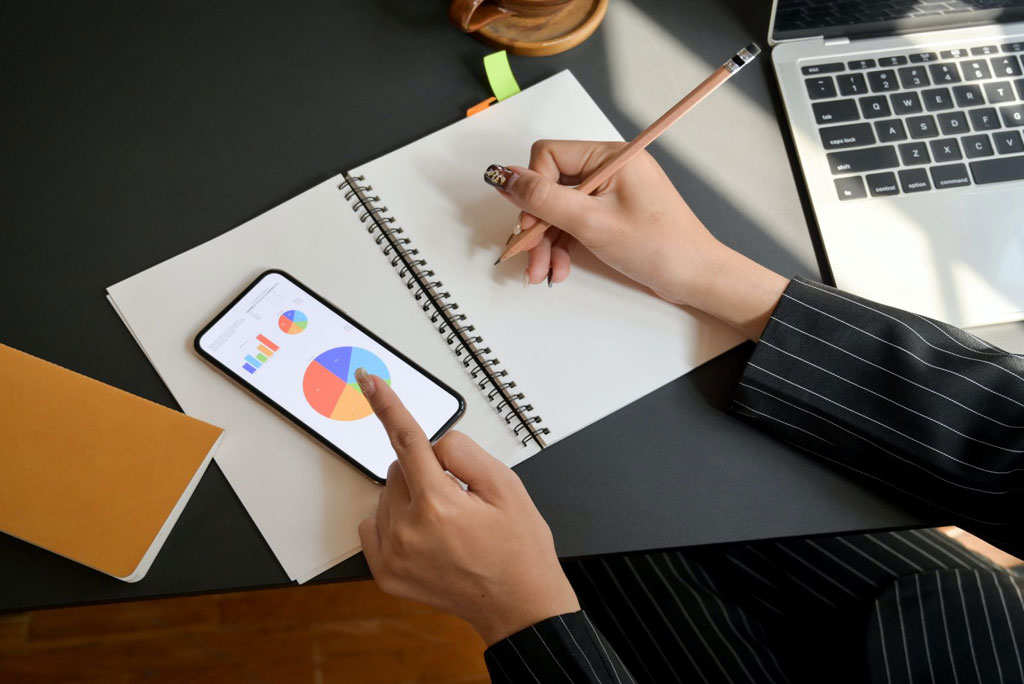 2020 has been a year of transformation and of all, Web application development is accelerating at an aggressive rate. Web apps with user-friendly interfaces are in high demand…
Read More
3x

Faster Time To

Market

5x

Performance

Acceleration

POOL OF SKILLS
We, as an expert web application development services provider, always strive to keep ourselves updated with the latest technology and emerging market trends to provide the most innovative solutions to you. Our developers are eloquently expertise in the large-scale distribution system, real-time big data processing, micro-service architecture, cloud-native app development and much more.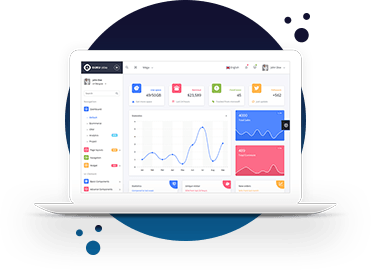 ADVANCED INFRASTRUCTURE
As an expert custom web application development services provider, we have an advanced infrastructure to work efficiently, create large-scale projects and delivery the ultimate user experience with our technological advancements. With scalability, we focus on providing highly secure development processes, seamless integrations, easy communication and collaboration, to provide you with the ultimate product.

POOL OF TALENTS
Being in the industry for over 7 years, we pride ourselves to have collaborated with and procure the best talent in the industry where our experts have worked closely and have trained skilled talents in Microsoft technologies, PHP & its open-source platforms, UI/UX design, landscape testing, fluent programming languages, DevOps and full-stack development, to deliver the unmatched results.

RIGHT CONSULTANCY
We tackle your business problems like they are ours and work to add a significant value to your business. With the right technologies, tools and techniques and immensely expert team, we help you right from the moment you decide to bring your idea into reality and provide you with the best consultation to help you make the right decisions.
Industries We Empower

FinTech

Saas for Startups

Ecommerce

Marketing and Adtech

Real Estate

HealthTech
Web Application Development Australia
Back-end Development

Enliven your interface with Core Transformation
You can have a fabulous idea and a stunning webpage but it will all be for nothing if the application doesn't work. The backend is the brain which controls how the app works, which means it has to be both effective and efficient. We can help you build solid backend solutions which are resilient, secure and work flawlessly to provide your users with the superior user experience.
Enables Information Exchange.
Runs Smoothly in Multiple Environments
Enhances Website's User Experience
Increases efficiency of Frontend Functionalities.
Adds Secure Technical Proficiency.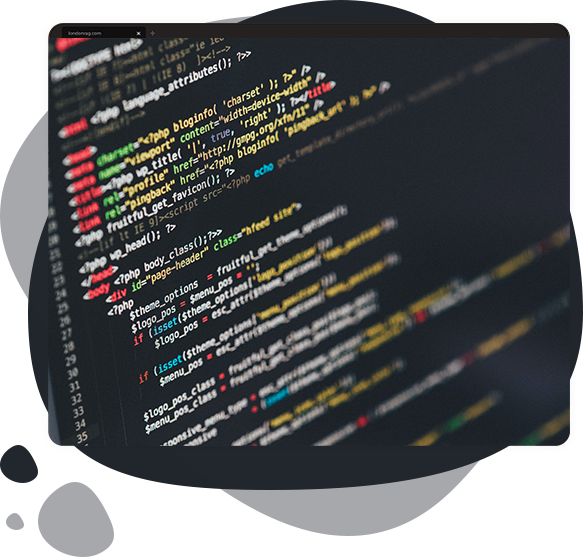 Build a robust, trendy and innovative website!
Build a robust, trendy and innovative website!
Let your website's design speak on its own and impress your users. With a combination of latest tech, trends, designs, intuitive UI and innovations, we'll help you develop highly-effective front-end solutions and expand your development capabilities. Pertain the functionalities in the most efficient way and enhance user experience with state-of-art infrastructure, latest technologies that are adaptive to your business objectives!
Smart & Open Architectures
User-Driver Results
Full-Transparency with Pre-Informed Steps
Stabilization & Deployment
Technical Proficiency and Secured Approaches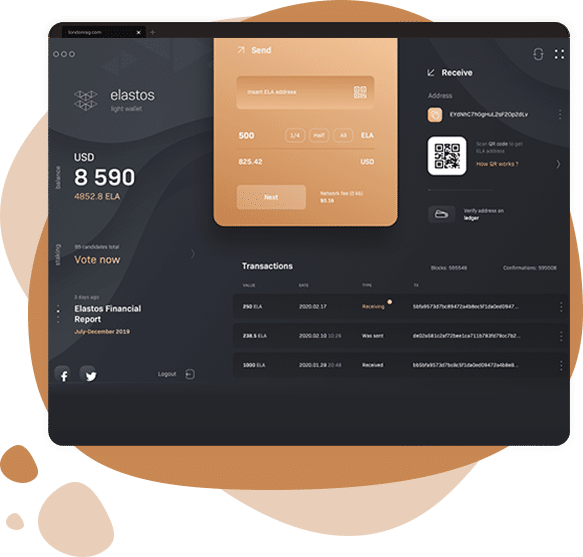 Progressive Web Apps
Manifest native-live experience and impress your audience!
Dismantle all the shortcomings of your website, wangle out of its flakiness with cutting-edge web app solutions. Build a flawlessly reliable and dynamic web app, which looks and feels like native and provides a smooth performance. We'll help you get an immersive experience, maximize user engagement with the best-in-class progressive web app, that isn't just fast, but also compatible across all devices and screen sizes.
Flexible, Intuitive and Lightweight
Highly Responsive, Progressive and Connectivity Independent
Exceptional range of plugins
Proven app shell methodology
Fully secured data migration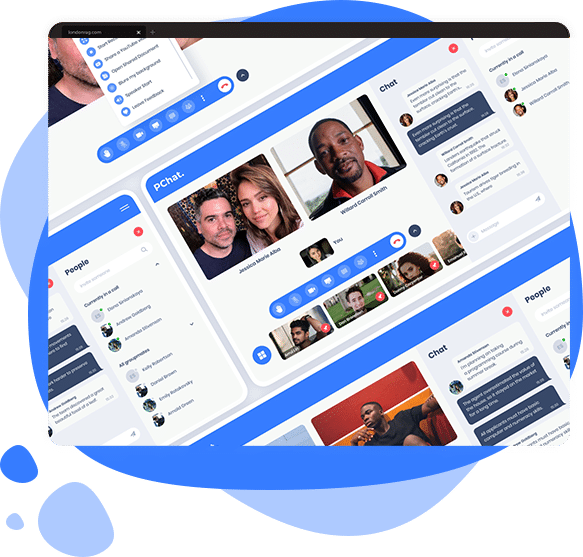 Ecommerce Solution
Grow your eCommerce business, reach new milestones!
Tap into new markets, gain a higher volume of customers and expand your business to reach new heights, with proficient eCommerce solutions. Know the consumer behaviour and enhance your customer's satisfaction with our user-centric tools. We provide highly-impactful, full-cycle eCommerce solutions which will lighten your trail to success and help you win an edge over rivalries with stellar online user experience.
Perfect Blend of Profitability, Stability & Security.
Multiple Platform Integration
Secure Payment Gateway Systems & Custom Custom Cart
Data Analytics & Store Management Solutions
Custom full-cycle eCommerce development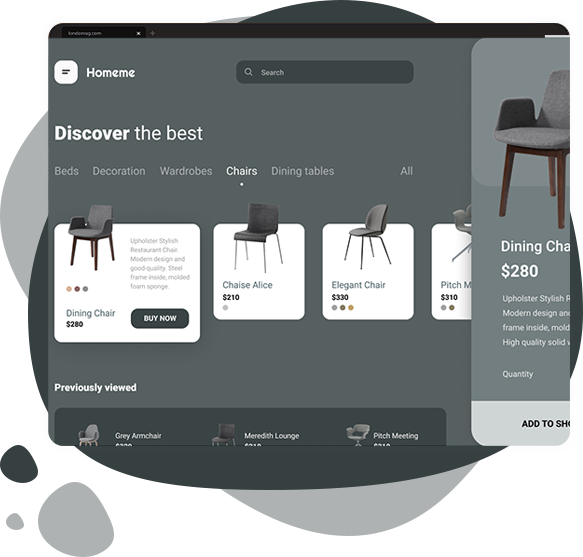 Custom Web Application
Accelerate your business's success with intuitive web development!

Taste the power of digitization, transform your business's legacy systems into multi-cross platforms and see the magic. Delight your users with an immersive experience, carry your business operations seamlessly and boost your ROI with growth-centric web app development solutions. We help you increase your workflow productivity by ideating, designing and developing custom web applications tailored to meet your business objectives.
Compelling visuals, convenient & functional.
Micro-services architecture.
Secure migration to cloud environments.
Real-time data processing
Large-scale distributed systems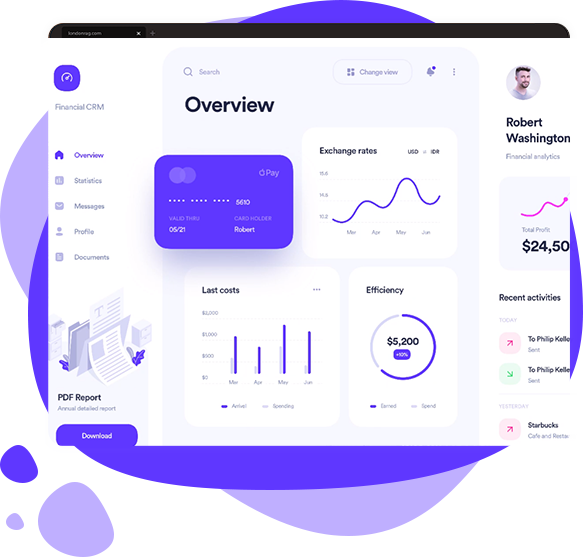 Exceptionally Intuitive, Scalable & Secure Web Applications
Let us blaze the trail of success for you with excellent web development solutions that will broaden your customer base and increase your business profitability!
Let's Talk
Let's Skype Chat
01
PROJECT MANAGEMENT TOOL
Blacksmith
Project management tool which is used to manage all different stages of the project in production industry. Its a remote ready CRM that helps accelerate sales, make smarter decisions and help build customer relations from anywhere. This tool helps to manage, connect, and automate business processes across your organization.
02
PAYMENT & ECOMMERCE APPLICATION
Sadad
Sadad Payment system merchant user management – SADAD facilitates and streamlines a wide range of payment transactions for individuals, banks, businesses, and the government sector, while continuing to develop new payment products and services. SADAD aims at providing with one solution for all payments.
03
HR Talent Analysis Platform
Q7 Leader Integration Platform
HR Talent analysis platform. Companies can use the platform to evaluate the performance level of their employees. The evaluation is done based on 7 criteria and the evaluation is given by the managers of each and every employee. Q7 Leader turns every manager into a better and objective people manager with the Q7 best HR-management practices in one tool, real-time people analytics and a development plan for every employee. Managers and HR have continuous insights of where and which action, decision and development is needed to ensure a sustainable and objective workforce- and reward planning.
04
ONLINE VOD STREAMING EDUCATIONAL PLATFORM
E Learning Edtech Platform
E Learning App for school and college students.The app offers comprehensive learning programs in Math and Science for students between classes 4th-12th. It also has test prep courses for competitive exams like JEE, NEET.
Learn

From engaging video lessons and personalized learning journeys designed by aTeam.

Test

Practice to perfection with chapter wise tests that are customized to the learning requirement of every student.

Analyse

The app runs an in-depth analysis based on customized tests and personalised learning paths adopted by the student. Students receive detailed analysis of their progress and performance to plan better and improve.

Revise

Each module offers revision and practice sessions for students to perfect their understanding of concepts and help them excel in their examinations.

Revise

Each module offers revision and practice sessions for students to perfect their understanding of concepts and help them excel in their examinations.

For exams and beyond

The modules are planned in a way that it provides complete coverage of all state-level Boards, ICSE and CBSE syllabus for classes 6-10 and complete IIT JEE and NEET Preparation for classes 11-12.

Knowledge Graphs

Exhaustive Knowledge Graphs provide students customized recommendations to understand concepts better.

Practice

This feature offers warm up, run and sprint mode for every concept. This unique feature allows students to test at their pace, based on their level of understanding.

Live Classes

Free live classes are conducted by teachers for students in classes 4 to 12. These online classes cover CBSE and State Board Math and Science syllabus. Students can choose the topics and attend these free classes.
05
THE ONLINE MASTER WORKSHOP
Caromatic
Digital car maintainance schedule portal where a user can access the maintenance schedule of all cars, get a fair and transparent price, book an appointment, make payments, access service history and get maintenance reminders all at a reasonable price
06
Clinic Management Software
Dental Clinic Management
Managing new and returning patients is now made effortless with aTeams's Clinic Management Software. Past patient details can be pulled out quickly by just knowing a single detail. It could be return number, patient id, return date, patient name, patient mobile, email id etc , your Clinic Management Software makes things as simple as that! spend less time managing your practice and more time caring for your patients. The software packs smarter business practice management and consultation module into an easy-to-use interface. you can move quickly from new user to expert, reaching full productivity almost immediately. the solution provides a unique workflow that guides you and your team to greater efficiency. Optimize your clinical and operational workflow, from scheduling to treatment and collections. Manage patients, lab results, finances, and employees from anywhere.
07
Tourism portal
JUMPON - Tourism portal
JumpOn is a perfect combination of expertise bringing together an innovative new technology that reshapes the consumer booking experience while giving properties and tourism operators room to expand sustainably.
JumpOn offers to compare accommodation based on the consumer's Preferences and Requirements, therefore opening a new choice of destinations and properties to ensure the perfect holiday and avoid disappointment.
08
Inventory Management App
Warehouse Management System
Manage your stock in your warehouse with this inventory management app. Improve your logistics with a warehouse management system. Inventory management is a key part of the supply chain and primarily aims to control the movement and storage of materials within a warehouse and process the associated transactions, including shipping, receiving, putaway and picking.
Add inventory to you store
Remove inventory from your warehouse
Move inventory between storage locations
Real-time global inventory visibility for all your users
Count and correct your inventory
Share your inventory
Manage your stock transactions
Locate your stock
Manage your warehouse locations
Replenishment advice
Use the web based interface
Extensive reporting and analysis:
Statistics
Fillgrade
Total items in stock
Transactions
Fast movers
Slow movers
Inventory accuracy
Inventory value"
09
Apple Barclays finance app
Apple-Barclays Shopping Cart
Apple Barclays finance app, is an E commerce portal with Afford it Now payment integration(AIN Integration) By verdura. It helps users to purchase the Products from Apple and make payment through AIN integration. Currently we have two panel One for store and other for Admin , From admin panel any number of stores can be created. Seller can sell Apple products of various category types Via these stores. The stores have a common design which is approved by Apple.
10
Provide Various Products
Sowing Happiness
Sowing Happiness is a E-commorce website and provide various products such as T shirt, mugs, phone covers, sipper etc.
One shop stop for all shop freaks and for those who wants to surround them with innovative and stylish products.
Provide various payments option for their customers.
There is cash on delivery, patym and payU option available for customer to
complete their transaction.
11
Discovery Engine
Campfire
Campfire is a visual discovery engine for finding ideas like recipes, home and style inspiration, and more. Campfire is a social network that allows users to visually share, and discover new interests by posting images or videos to their own or others' boards and browsing what other users have pinned.
Using a visual orientation, the social network is very much focused on the concept of a person's lifestyle, allowing you to share your tastes and interests with others and discovering those of likeminded people.
The social network's goal is to "connect everyone in the world through the 'things' they find interesting.
Our exceptional consultation that makes us

Your App Development partner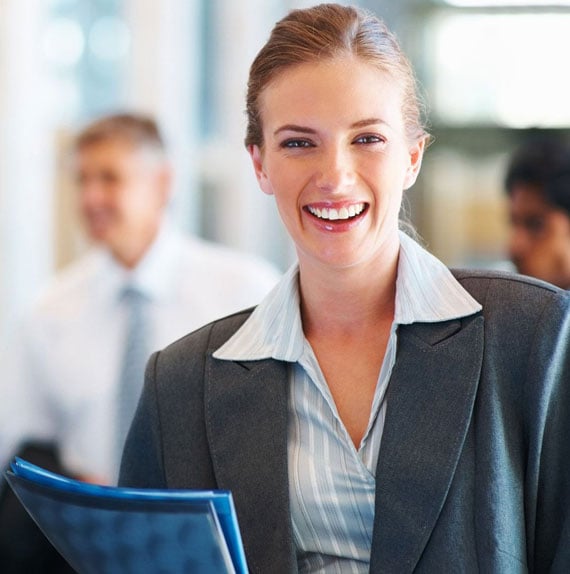 One year free support: We'll be there for your app for an entire year without charging a single penny
24/7 communication: Be it Email, Call, or Skype, we are always intact for your app's support.
100% satisfaction guaranteed: Your satisfaction is our very first priority. If you have any concern about your app, we are here to solve them in every possible manner with flexibility.
Strict NDA and contract with the jurisdiction set to your own state in the US.
No third party outsourcing on design, development or support /maintenance.
Work for Hire – You own the intellectual property rights to your application. We do not reuse or sell your code or data.
100% transparency
Solid team who can help scale up or down your needs based on how your business is growing.
Technology Choices For Web Development
Custom Web
Web Application Development Roadmap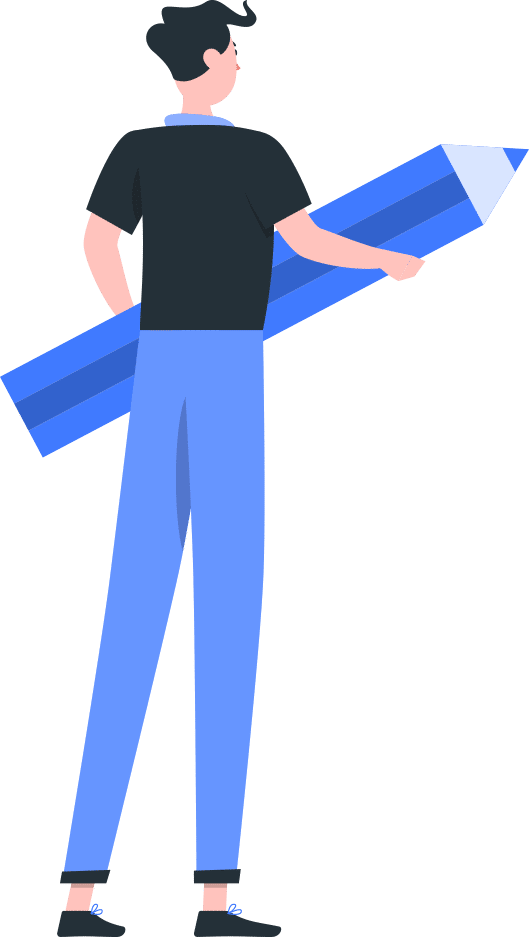 Gathering Requirements

After you share requirements and project-related information, our business analyst compiles supporting documents and proceeds with on-site analysis, market and competitors' research. We further define, analyze and validate product requirements & vision, UI components and the scope of the project.

Planning the Project

With the creation of possible use cases and requirements traceability, we generate a use case model, deliver specifications, create wireframes and prototypes. The team further analyzes technical feasibility, features, technology stacks and estimated costs to prepare a collaborative plan.

Designing the Product

Based on the requirements analysis, our UI/UX team designs the solutions through graphical representations and modelling. The designers identify the gaps in requirements, overcome constraints with architectural designs and transform functional and technical requirements.

Custom App Development

Our team works on creating actual code based on the final designs. Later, the team generates test cases to test the app against customer requirements. To get customer's feedback, integration and quality testing is done & debugging is set up accordingly.

Maintenance and Support

aTeam provides maintenance and support services for the apps both built by us or any other third party. We implement upgrades, improve functionalities, manage databases, maintain security protocols and take care of technical documentation.
Frequently Asked Questions(FAQ)
The simple answer is that there is no fixed cost.
The cost of app development depends on your requirements, resources occupied and the complexity of the app. You cannot determine a specific cost but you can get an estimation or an idea about it. Contact our team to share the details regarding your project or unique idea. Once you provide all the project-related information, the nature of the app or a website, functions you want to include, designs and other needs, we can give you a ballpark figure based on it.
No. Our process is fully transparent.
We discuss the project's requirements with you, analyze the resources and share the pricing accordingly. Once you hire the team, leverage our resources, discuss the budget and agree to proceed with the development process, we will adhere to the terms discussed. As one of the best web development company australia, we are true to our word and keep the whole process transparent throughout.
Yes. We provide our clients with a dedicated developer(s) based on their project's requirements and demands. Alongside developers, clients can also utilize our IT infrastructures and other resources as well to eliminate any workflow interruptions.
We work closely with our clients and keep them in the loop throughout the process. If you do not like or are not satisfied with the initial designs, our team will work with you or your team further to make the alterations and come up with another design. As the leading web development company australia, we aim to provide you with the web development solutions that you are extremely happy with!
Yes, we are here to cater to your needs whenever you require. Our team will assist you and provide full maintenance and support services even after your application or website is developed and launched. We'll take care of function improvements, upgrades, security and more. So, don't worry if you encounter any issue or problems, we have got it all covered.
Yes, absolutely. aTeam takes client confidentiality very seriously and signs a Non-disclosure agreement with all its clients. Being the top-rated Web Application Development Company Australia, we ensure trust, which is why our customers rely upon us.
Read the terms and conditions below, that we offer our clients :
– Strict NDA and a contract with the jurisdiction.
– Work for HIre where you own the IP rights to your project/application.
– We don't reuse or sell your code/data.
– 100% transparent process.
– In-house project team which will prototype, design, develop, test and get your application approved on the google play store.
– All the projects are insured by a third party, including a solid team which will help you scale up or down the needs, based on your business's growth.
– No third-party outsourcing on designs, development or maintenance/support.