Marketing using Augmented Reality
Digital Marketing using Augmented Reality is not just influencing Marketing, in fact, it's changing it forever. The technology is expanding so quickly that everyone in the tech world is taking the concept of augmented reality very seriously, an unstoppable buzz that you can see popping up everywhere. According to a Statista report, the marketing size of AR technology will grow over $18 billion U.S. dollars by 2023 and is forecasted to reach 72.8 billion USD in 2024. The market right now is around $6.36 billion (including virtual reality technology) and you can get the idea of how fast it's growing. Since markets are driven by customer's needs and demands, companies are keeping pace with the customer's buying behavioural changes and augmented reality allows brands to provide unique experiences to their customers.
But, for the ones who aren't tech experts, it can be hard to pin it down. So, what exactly is AR and how is it going to change the marketing world? It's a technology which overlays information in text, images or video format onto objects in the real world. These are for the users who normally use smartphones, tablets etc. to view the AR. This allows marketers to transform static objects into an immersive 3D experience. As in, when the users scan an AR trigger, the app displays the information or informative visuals. When the user moves the device, the AR moves as well, allowing the user to view the information from different angles.
Let us discuss in detail, what the impacts of AR on digital marketing are, the perks and –
Contents
Benefits of Augmented Reality for Digital Marketing
Mobile has become one of the most significant tools to interact with the brands and make buying decisions. Augmented Reality gives you the power to drive sales and enhance brand value through these mobile devices. Let's look at various perks of augmented reality –
Boosted Brand Awareness :

As mentioned above, AR campaigns help brands to boost awareness by adding that "wow" factor, engaging the audiences and getting them to talk about the brand. The technology is particularly helpful and effective in raising brand awareness as it's relatively new and keeps the interaction with brands interesting for customers.

Increased Customer Engagement:

According to studies, marketing campaigns which incorporate augmented reality have an average dwell time of about 75 seconds. Whereas traditional radio and TV ads have a dwell time of just about 2.5 seconds.

Improved Customer Experience:

AR allows brands to provide more information to their customers which makes them choose faster. There are many companies which are using innovative AR to enhance their customers' experience, enhancing workplace training, providing immersive interactive experiences and enticing their customers to make the purchase. Take the automobile brands for instance.

Enabling Immersive Reality: One of the biggest benefits of AR is that brands can link their digital marketing campaigns to the user's physical experience. Companies leverage AR to bring digital to the real world, bridging the gap between traditional and digital marketing channels. It allows brands to turn static physical advertisements or brochures into a digital experience that can be linked to the brand's digital marketing campaigns.
How Will Augmented Influence Digital Marketing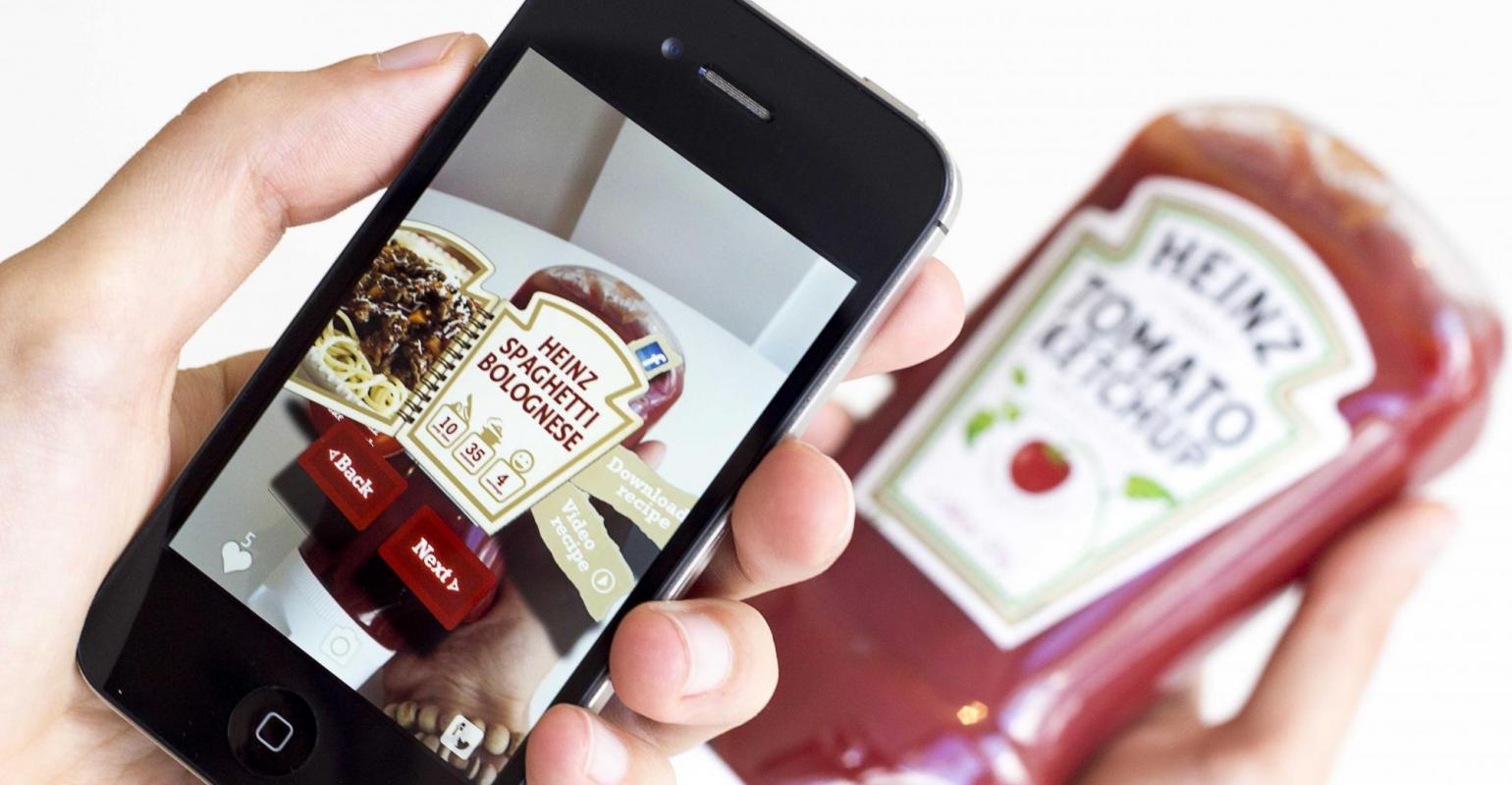 Even though augmented reality has been around for decades, the latest AR Web technology has now made it accessible to every level of the market. It is not just influencing digital marketing but it is immensely impacting and changing it. AR earlier was mainly used as a bold marketing ploy for big consumer brands. But now it's expanding and is being used in almost every industry including health, education, automotive, retail and so on.
AR leads customers into valuing a brand product's mora that its competition. In a study, it is stated that 40% of the users are willing to pay more for a product that could be experienced via augmented reality. The study also shows that 61% of the consumers or shoppers prefer shopping at stores offering AR over the store that do not.
The reason why augmented reality has such a significant impact on digital marketing is that it is highly accessible to the general public. Anyone with a capable tablet or smartphone can access an AR experience. The user simply has to point the device's camera at the AR trigger or QR code, the experience automatically gets launched.
Why Augmented Reality is Perfect for Digital Marketing –
Doesn't require a hardware

Doesn't require a special app or software

Is accessible anywhere with a smartphone or a tablet

Provides interactive reality

Can transform printed ads or marketing into digital marketing

Both small and large business can use it
Augmented reality is not only available to the general public but also accessible to small businesses for their small budget marketing.
Another reason why brands are incorporating AR into their digital marketing is that AR analytics have higher engagement rates. They show 30-40% range, have higher click rates and time on-page, and are proven to increase sales, which is the main objective of AR in marketing i.e., increase brand awareness, boost customer engagement and get higher perceived value.
Augmented Reality is Changing the Way We Display ADs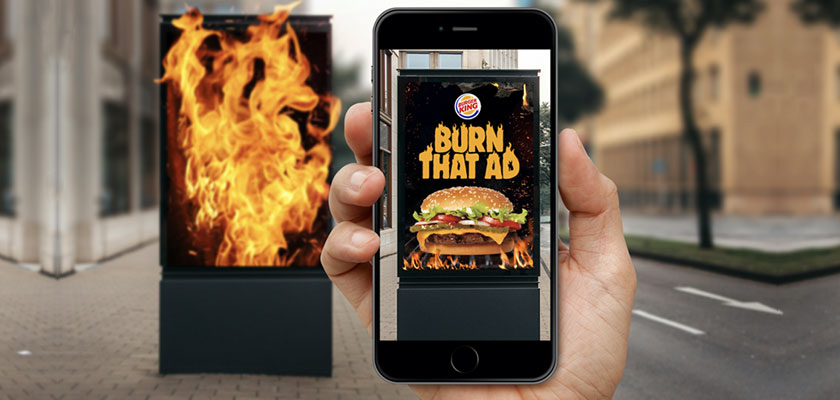 The focus of the ads shown today are images, texts or videos. But that is changing and now the attention is more towards rich media ads to grab the relevant attention and stand out from other advertisers in the market. Undoubtedly, videos are a great way to engage the audience but the next frontier for digital advertising is interactive ads using augmented reality.
Imagine scrolling any website and an ad pops-up. The ad gives you an option to access the AR experience. You can simply use your camera to see how the product would look like when placed in the real environment. You could see what your new furniture would look like in your home or how a car would be like in your driveway. Alternatively, you could also see what a hat, shirt, sunglasses or makeup would look like on you. An AR experience can help engage the audience in many exciting ways by giving them the access to the products and services before they purchase them i.e., "try it before you buy it"
There is advanced machine learning involved in digital ads which analyse user behaviour and interest in order to recommend the products to the relevant audience. AR ads offer advanced hyperlocal advertising which are immersive and informative.
AR makes advertising interactive. It allows marketers and advertisers to reach out to their audience in new ways. Many companies have already adopted AR. Facebook started three new interactive ad formats, including AR, that run directly on users' newsfeed. Another great example is IKEA AR advertising campaigns.
5 Ways to Use Augmented Reality for Digital marketing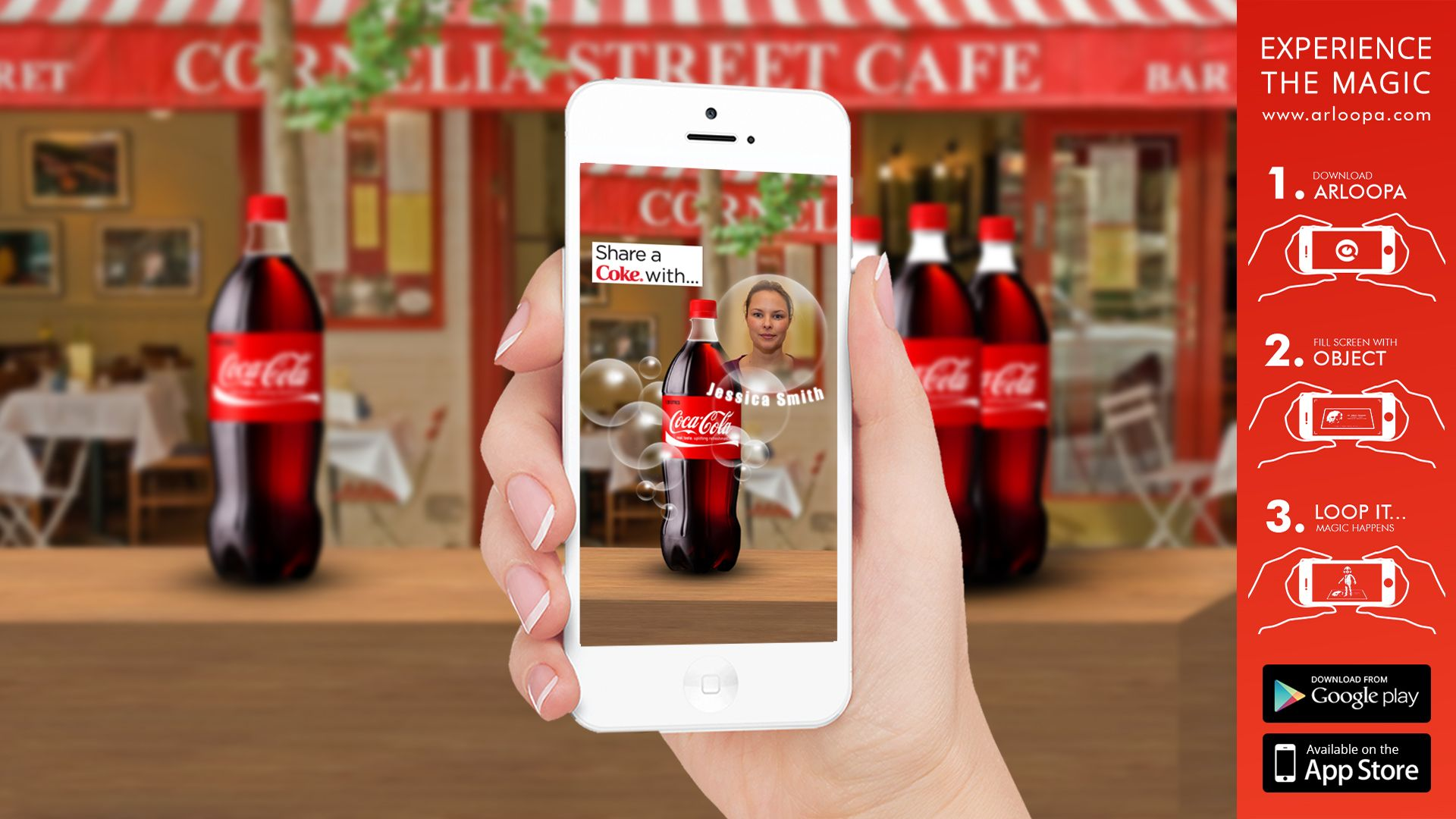 AR is the buzzword and every big company such as Google, Apple, and Facebook are adding AR capabilities to their platforms. Any marketing business can use augmented reality to help their business gain more brand value. As a marketer, you'd always want to enhance the sales and through AR, it is easily possible because a majority of people use smartphones and augmented reality can boost ROI through phones!
Let's see how you can incorporate AR into digital marketing –
Advertising Approach "Try before you Buy"
The most integral part of any marketing business is advertising. In today's world, it is very hard for marketers to make their audience buy their products in a single go. Every person wants to try the products they are looking at or searching for, before making the purchase. Fitting rooms, automobile test drives, cosmetic samples, and many other related products prove that this sales strategy is highly effective. And AR shopping experiences are one of the most talked about trends in the retail industry.Using AR, prospective customers can try the products without needing to directly interact with the products. The need for large physical inventory is negated. Customers can just tap into a digital library of the products and try them in the real environment at the tap of their finger, which also eliminates a lot of hassle.
Create a buzz around the brand
AR can also be used as a part of marketing and an indirect sales strategy. As you're aware that augmented reality enhances the status of the brand and can be used to keep the customers satisfied with the brand's products and services. Creating an AR experience can create a significant buzz for the brand if it's executed properly. A well-generated augmented reality experience can get the people talking and will lead to goodwill, meaning more lasting dividends.A perfect example would be Pepsi's bus station campaign where users got access to AR virtual windows alongside the bus station's wall. Another example is Uber, which created AR experiences for riders, which generated millions of YouTube views.
Amplify the Company's Media Relations
If you are into digital marketing and public relations business then AR/VR and machine learning are bound to come into play. Storytelling and reporting news and the experiences to the media bundled with augmented reality can make any brand stand out in the news. Instead of sending press kits, now brands can send journalists and bloggers exclusive immersive content.Augmented reality enhances the overwritten and visual communication and brings the brand's message to life. It allows users to get insights which cultivate stronger relationships in marketing, public relations and sales.
Let Your Customers Experience Your Brand's Promise
With augmented reality and virtual reality, nothing is left to the imagination. Immersive technology helps brands build customer loyalty and is a powerful tool for business' teams that know what their brand stands for and how to communicate their story. From using safe coral reefs to robot drivers, to taking a leap to educate the next generation to use augmented reality. The possibilities are unlimited. Using augmented reality brands can demonstrate their mission and vision & provide a realistic view of their products and services in a unique way. This can engage the audience and influence their buying decisions to a great extent. Connecting to the audience and providing experiences like this create empathy, which leads to more engagement on the brand's mission.
Explore Augmented Technologies & Virtual Spaces
There are many choices to ramp up marketing, using AR. It's as easy as experimenting on how a social media app, Snapchat, uses different lenses from a personal or professional standpoint. You can discover platforms like AltSpace, Rec Room, etc., where you can host meetings, conferences, classes, workshops and anything.Local SEO is one other thing that you should take into consideration as places are more searchable in augmented reality using just a smartphone. Now imagine users searching with their camera instead of searching on their browsers. For SEO and augmented reality, it's important for businesses to be optimized on platforms like Google My Business or Yelp.
Conclusion
Augmented reality is the future. The companies which have already incorporated or are including AR experiences in their marketing strategies have a better future as compared to the ones which still follow traditional tactics. AR is more than a novelty. It drives sales and makes marketing more intuitive. There's a lot that brands can use in their marketing – they can boost their sales, build customer loyalty, engage a new audience while providing informative, interactive, engaging and helpful content to the users.
Forward-looking businesses will be able to upgrade their strategies and incorporate augmented reality into their marketing approach. In this highly competitive market, AR-led strategies for indirect marketing help businesses make their products and services stand out from the competition.
If you wish to explore and adopt augmented reality, aTeam can help resolve your concerns and help you boost your business's ROI.
Want to create augmented reality experiences for your audience and boost your marketing strategy?
With a team of experts and resources, aTeam Soft Solutions extends a hand for helping you take your brand to another level. Reach a bigger customer base, increase your revenue, and gain success with the right development partner.
Our team looks forward to serving and helping you achieve your business objectives.
Talk to our expert today!
Contact us at sales@ateamsoftsolutions.com