In this day and age, it is difficult to run a startup business. There are very few that manage to succeed. Even though your startup might be small, it brings with it a lot of complex activities that have to be managed rightly. On top of this, software development might be a huge task to manage. However, it is also an integral part of the business that cannot be compromised. In such a situation, hiring an in-house team of your own can cost a hefty sum and also take up a lot of time. Instead, outsourcing website and software development to another company will help get your perfect software and is also convenient and less expensive.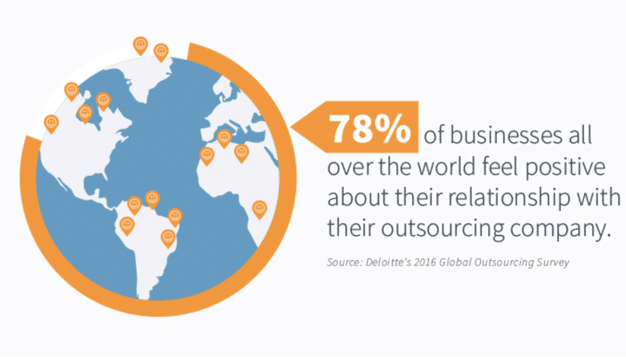 Startups often go for an in-house team thinking it is the safer way to handle their information. They are often under the misconception that an offshore team might leak their client information and other such sensitive data. This is not true. This is a challenge that is there in both offshore and in-house firms which can be resolved with a Non-Disclosure Agreement. 
Outsourcing Development is Beneficial for Startups
Outsourcing software development is more economical and helps the tech startup to focus on their key components without spending an awful lot of money and time. 
According to the studies conducted by Information Services Group, the annual global revenue generated from software development outsourcing amounted to 60-70 % billion US dollars. 
Following are some of the reasons why startups stand to benefit from an outsourcing strategy:
#1. Cost Saving
For a company that is starting out, the operational costs of running an in-house team of employees can lead to a financial crunch. Therefore, it is important to distinguish between tasks that can be outsourced and the ones that need an in-house team. Many have agreed that outsourcing services have helped them stay within their startup funding. 
Maintaining an in-house team can cause you to run out of money. This is the case with 45% of startups. Some run out of funds initially itself when creating their own startup websites. 
27% of them have been able to cut startup cost with the help of outsourcing. Around 60% of the operational cost can be saved with the outsourcing of services. 
One of the outsourcing benefits is that it eliminates the need to keep a set of employees on payroll and paying them regularly even when there is no work. Outsourcing staff also helps you find better talent internationally at the best price than what might be available locally. This is because the international market offers a better talent pool at a competitive rate. 
#2. Loose Focus
When you lead a successful business there might occur situations that are not expected. You have to be prepared for these. These new changes can either help your business or cause a loss. The key to a successful startup is to be prepared for both the contingencies by focusing attention on what is needed the most. 
A startup company can't handle every area of their business. Those who try to handle everything because they are reluctant to let an outsider deal with certain aspects of their business often end up ill-equipped to deal with an unexpected event. Therefore, startups have to be realistic as to what tasks they can handle and what they should not be wasting time on. Such tasks can be handed out to a professional through outsourcing human resources. This can increase the productivity and competitiveness a 100-fold. 
#3. Scale Up & Down 
Outsourcing offers scalability. It is the most efficient way to scale up or down. This is why it is an attractive option. There are thousands of new startups entering the market and there is a lot of pressure and competition. Therefore, they will lose out on a lot of things if they stick to an in-house team of developers.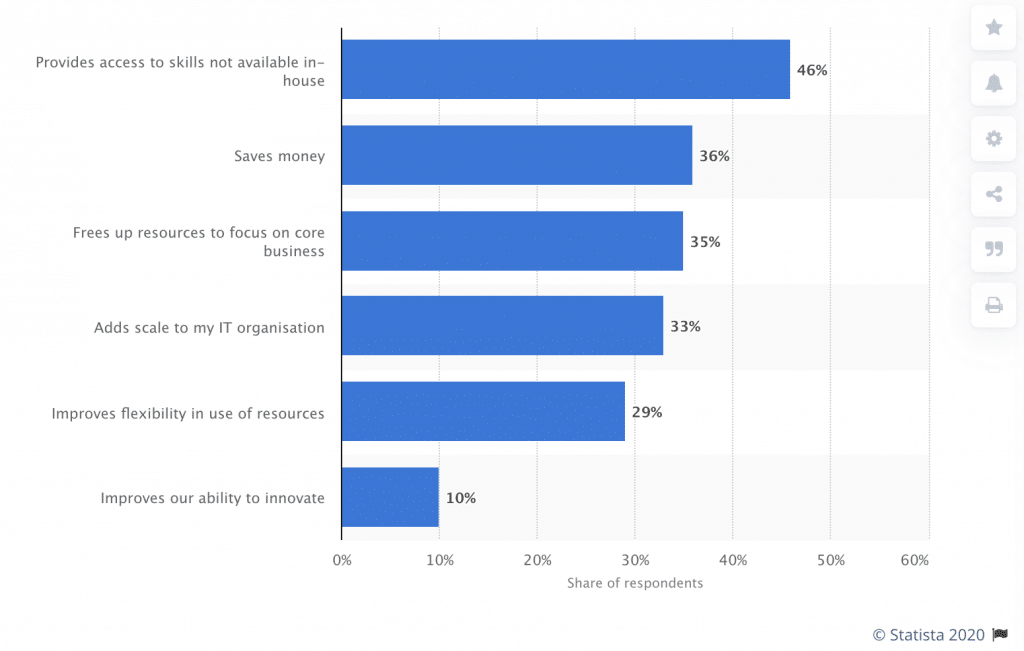 Startups are also restrained by a small budget with which they might not be able to hire skilled developers. Top developers will most certainly demand a higher wage. On the other hand, outsourced talent can be hired at half the cost. This process is also very quick. They need not be included in the payroll and do not even need to come in every day. All they need to do is one job that is given to them. This speed can be tremendously useful. Scaling down is also quick. It is just as easy to remove them. This way you can apply your time and money on a difficult project and then go to the next one efficiently while on a small budget. 
One of the best outsourcing examples is that if your outsourcing partner does a good job, they can be hired again for another project. Otherwise, you can look for a better person for the next project which is difficult to do with your own staff.
Sometimes you might be 100% sure that your product or idea will be a success right off the bat. However, the reality might be quite different and disappointing. When you are employing the services of an in-house team that comprise full-time labor, your product might take longer than expected. In this circumstance, you risk the jobs of people and the capital you invested. 
For startups, it is a wiser decision to hire a software developer offshore who is qualified, especially for creating an MVP or minimum viable product. Minimum Viable Product is an essential part of a startup business plan in the sense that it can make or break your business. Outsourcing MVP development helps you to reduce the risks such as equity dilution, investments and will make you more trustworthy to your stakeholders.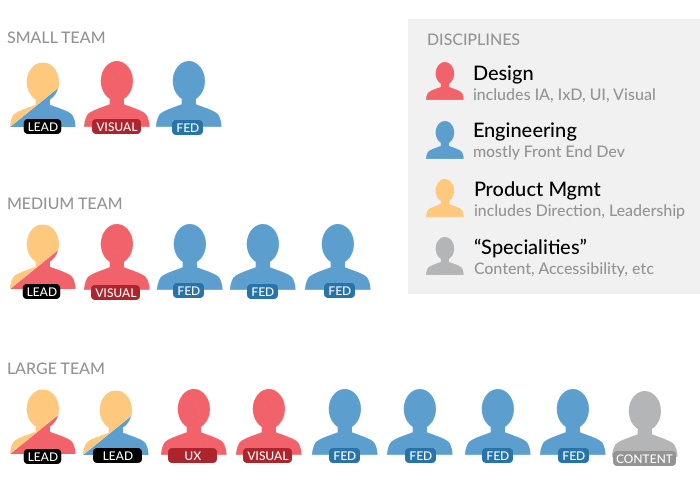 In the case of MVP, outsourcing this process will bring a lot of new idea and innovation to the table. They will have global exposure and are more aware of what ideas are more validated in the market. They bring in new ideas for the entire development cycle. 
7 Reasons why Should You Outsource MVP Development
#1.  Access to a Cross-Functional Team
One of the main benefits of outsourcing MVP for startups is that you get a cross-functional team. You already get a team that has developers having experience in different areas instead of hiring different developers for each different element. Thus, hiring an offshore team is much less expensive than hiring different developers for one project. 
#2. Technical Support and Consultation
If the outsourcing vendor is an established company of developers, they will have a team of experienced developers. They will be partners with great knowledge of the field and can, therefore, understand your vision perfectly. They can then help you to make your idea into reality. Because of their years of experience, they will be aware of the practical problems that arise while running a startup. 
An efficient team can provide you with high-quality technical support. They bring a different perspective to your MVP startup business idea and will provide their support to constant consultation. 
#3. Get Started Sooner
Outsourcing web development or an MVP project will reduce the duration taken to bring your product to the market. It is much easier to get started than it is with an in-house team of developers. You will not have to waste time finding developers, interviewing them, recruiting them, providing them with adequate training etc. This, in turn, ensures that you can market your product much faster and will get a head start when compared to your competitors. 
#4. Short-term Commitment
One of the most overlooked benefits of an offshore term is its short-term nature of the commitment. You get to bring experts to work with you on a short-term basis. This means that you will not have to pay them a monthly salary or incur any long-term expenses that are involved while hiring an in-house team. 
You also do not have to worry about laying off employees if you need to scale down or worry about losing employees if you take on a different project. You have the freedom to hire experts only when you need them. 
5. Structured Process: Project Management Made Easy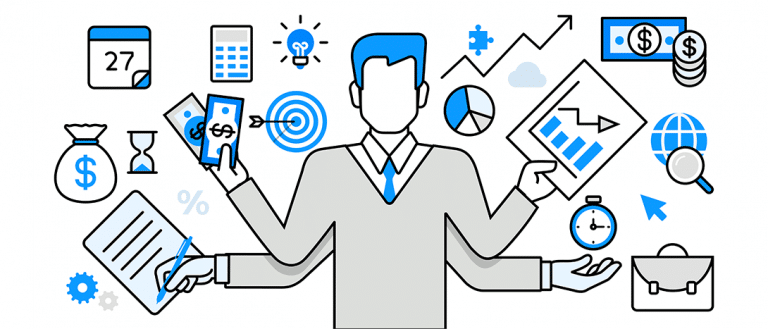 If you are working with an experienced company, they can provide you with a structured process for your MVP development. From the initial meeting to the delivery, they will have a planned method which ensures a smooth uninterrupted workflow. A good MVP development company will give importance to communication in such projects. They will be in constant touch with your business during each and every stage of the MVP development process. This gives you clarity as to where the project is standing and how long it will take. 
Along with this, without having to dedicate any resource for recruitment and training, the project becomes much easier to manage. It requires less manpower as well. With your idea, the vendor will bring their expertise to it. Combining these two elements, you get a fair idea of how feasible the product is, the duration for it to reach the market etc. This helps you to plan ahead and allocate resources when they become necessary and gives a smooth flow for not just the MVP but also the development cycle. You can also plan your launch dates, strategy to promote, advertising etc. 
#6. Development of Strong Code Base
You often seek experienced developers for outsourcing MVP work. They will know what platform to be used, the best languages for coding, UI frameworks, testing mechanisms and other good development practices. With this knowledge, they can build a strong and robust base for your MVP. The entire infrastructure of the code will be understandable easily so that your future developing team can manage the application. 
#7. Partnership
A great advantage of an MVP development partner is that even after the initial stage of development, you can continue working with them. They will work until the details are sorted out rightly. They can also work along with your in-house team of developers as the business expands. They can share their knowledge and expertise with your team. 
In conclusion
In short, outsourcing software development needs has helped many big startups to be successful from their initial stage of MVP. This is mainly because a third party will handle technology, coding, testing etc. because of their expertise, they will know which technology will be appropriate for you and what development practices fit you the most. While your technology partner focuses on these challenges, you can focus on marketing strategies, finding investors, new and innovative ideas etc. You can finally put in the time and effort that is required to grow your business. You no longer have to worry about things that are not related to the key elements of your business. 
Another important expense is that of hiring an IT department which outsourcing lets you avoid. The outsourcing team comes with their own experts. Technologies and solutions that were previously only accessible to big corporations can now be used by startups, thanks to outsourcing. 
MVP development outsourcing can be a very wise decision for your startup. Often, you might have a great idea but lack the time or skill for developing and building it. This is very common. Outsourcing companies will have the resources and expertise required to convert your idea into a product. This will help you to quickly deliver to the market. If it is a company that has previously done many successful MVP projects, it's all the better for you. Once your idea is approved, you can right away build a team and start outsourcing work. 
Outsourcing reduces the risk while also providing you access to clients. There are chances that the MVP might change in its version upon receiving feedback. This will help you to directly reach customers and understand their reaction before bringing changes to the product. In the case of MVP, the product version changes under the feedback received from early adopters. Outsourcing vendors thus give great exposure to your MVP. Outsourcing also provides you with better access to stake holders who guarantee easy access to potential customers and developers. Your outsourcing partner will help you create the final product accurately based on the initial reaction thereby mitigating the risks
A reliable software development outsourcing company can help you save time and money while providing you with top services. Carefully analyzing and studying your prospective partner will guarantee a successful outsourcing partnership. This can also avoid common outsourcing disadvantages. Outsourcing MVP development also ensures better success rates for the finished goods. Finding the right outsourcing company is the most profitable alternative to wasting time on technology, software etc. which can be efficiently looked after by a team of experts.
With the help of the right software development partner like aTeamTexas, we ensure that your idea gets translated into a market redefining product. Talk to our expert today! To know more about aTeam-India offerings, drop a mail to sales@ateamsoftsolutions.com