Ateam - Trusted Mobile App Development Company
Mobile App Development Company Australia : From idea to app development, Ateam is the noted app development in Sydney that covers the whole business mobile app development procedure, regardless of the challenges and complexity of your app idea. Ateam is that android app development company and ios app development company that has the capacity to address your issues come from our group of experts, who have ample years of experience in delivering app solutions and keeping the user engaged.
We have a full stack team including UI/UX designers, mobile app developers, and quality experts in our workstations to convey decisively designed and innovatively created mobile application development services to take your project to next level and makes this one of the best app development company in Sydney.
Request a Quote
If there are problems, there's always someone to jump on them. Urgent issues are addressed the same day.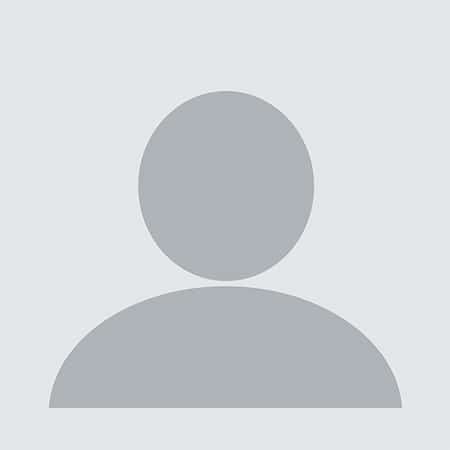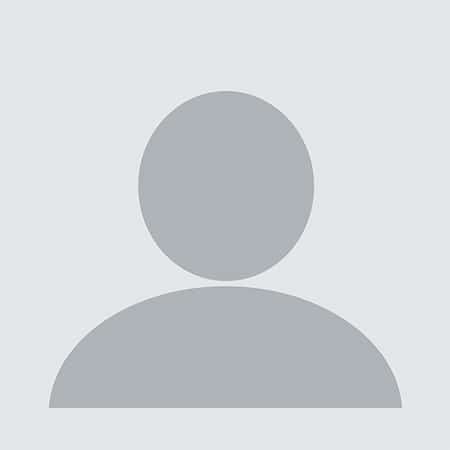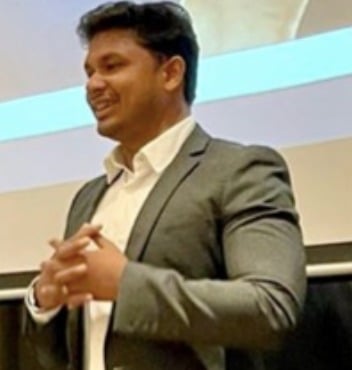 Siddique
Assured Financial Service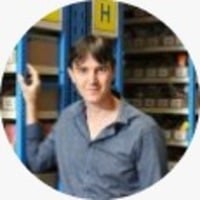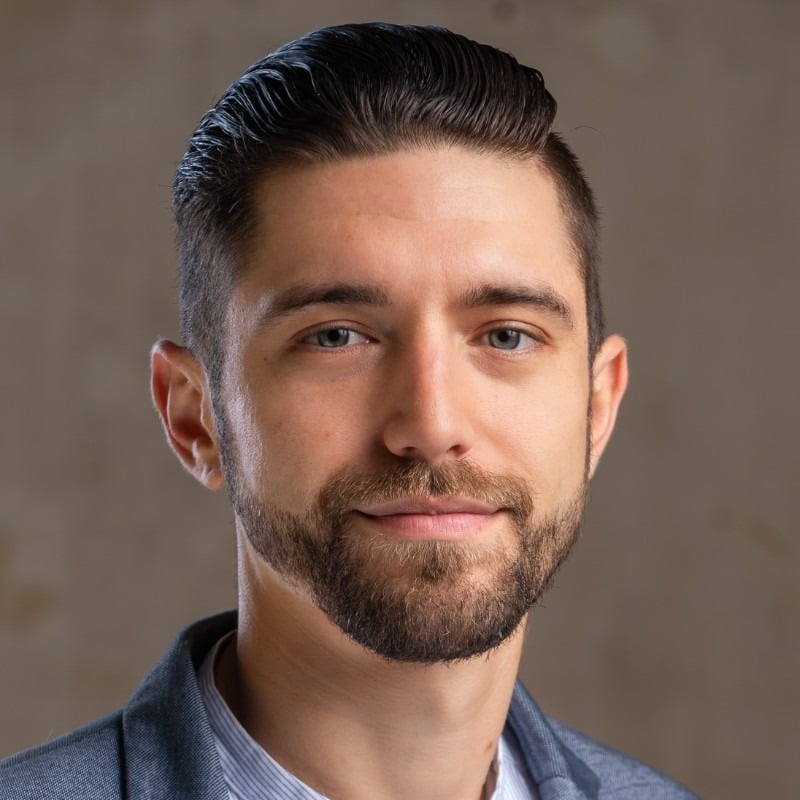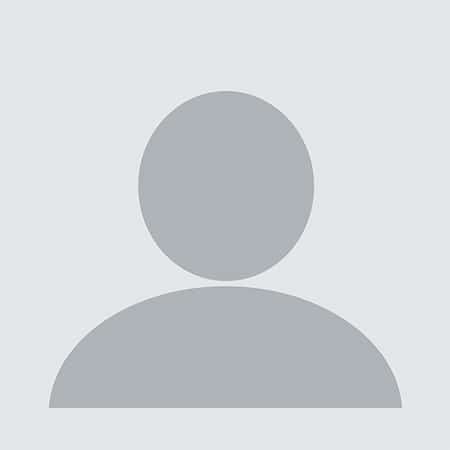 Yuri
President, Curling Board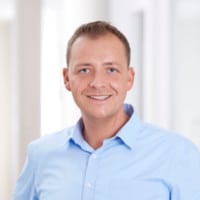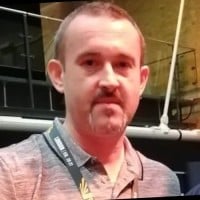 Darren
Director, RecycleSV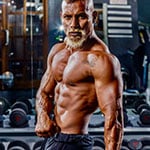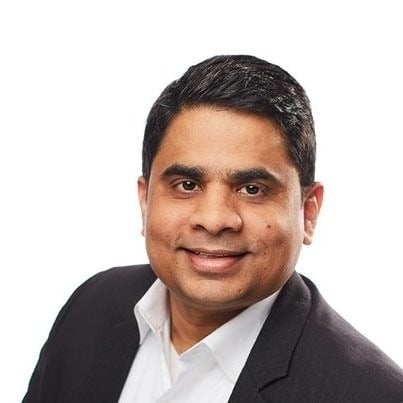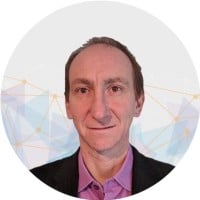 Brian
CEO, Blacksmith International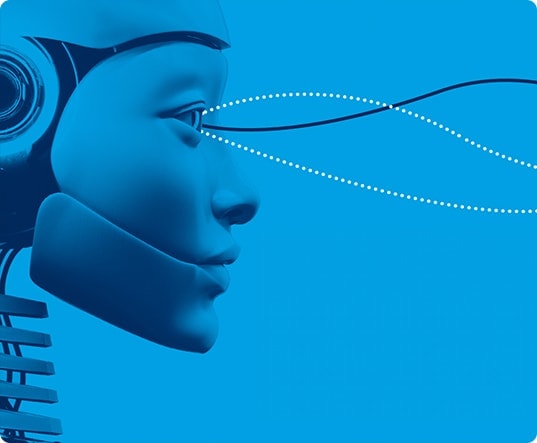 Delivering client-centric
innovation and value
21st-century mobile app development tools
Cross-Platform Technology
Delivering market-ready products!
We build high-performing mobile applications that can withstand the ever-changing business landscape, such as speed, network, device, responsiveness, execution, loading time, and user experience.
-Know More
Insights
01
Mobile Application
Ravens Duet
"Create and Play in the worlds first collaborative scavenger hunt. Discover, exercise, dare, dance, and selfie your way up the leaderboard. You have the chance to win prizes every week and challenge your friends directly. Lets build this adventure together!
Join the worldwide collaborative scavenger hunt of Ravens Duet.
Join the competition outside safely! Socialize virtually, and share goofy challenges. Pop that comfort zone, get outside, and get exploring!"
02
THE ONLINE MASTER WORKSHOP
Recycle SV
"Interactive Personal Waste Management – RecycleSV is a mobile app that allows you to scan an allocated QR Code on a recyclable object, which then asks for you to take it to the bin, scan the bin QR code and recycle the item correctly. In doing so, one will receive (for now) a virtual reward. The app will display the number of recycles and amount of rewards one has achieved.
Dropping an email at [email protected] is required to use the QR codes in the app."
03
Hammer App
Hammer Gym App
Fitnes app designed for the users of The Hammer gym. App could be used by free users (non gym members) but all the exclusive and premium benefits are given to gym members. Trainers can keep track of their clients workouts and diets while the users can self update their food intakes and exercise using the app. There are separate apps for both trainers as well as clients along with a admin panel for the super admin to manage everything.
04
E Learning App
ADAL
Client is an edtech startup, that offers exclusive courses to students of all classes. It provides a comprehensive and well-structured set of video lectures for students. It covers all the topics in an academic year and helps students prepare for them and score higher marks. Client have an interesting approach towards teaching, as it focuses more on
conceptual understanding rather than trial and error methods to score high. It also has embedded test paper modules for constant testing. It provides you an in-depth analysis of students' performance. It offers a holistic improvement of students with regard to education.
05
PAYMENT & ECOMMERCE APPLICATION
Sadad payment solutions
Sadad's Payment Solution is mobile application for the state of Qatar. It Provides instant Payment Service for Individuals and Companies without need to carry your money or one of your credit cards, you can download Sadad application and start to payelectronic and instant payment anytime and anywhereSADAD facilitates and streamlines a wide range of payment transactions for individuals, banks, businesses, and the government sector, while continuing to develop new payment products and services. SADAD aims at providing with one solution for all payments.
06
HR TALENT ANALYSIS PLATFORM
Q7 Leader Integration Platform
HR Talent analysis platform. Companies can use the platform to evaluate the performance level of their employees. The evaluation is done based on 7 criteria and the evaluation is given by the managers of each and every employee. Q7 Leader turns every manager into a better and objective people manager with the Q7 best HR-management practices in one tool, real-time people analytics and a development plan for every employee. Managers and HR have continuous insights of where and which action, decision and development is needed to ensure a sustainable and objective workforce- and reward planning.
07
INVENTORY MANAGEMENT APP
Warehouse Management System
Manage your stock in your warehouse with this inventory management app. Improve your logistics with a warehouse management system. Inventory management is a key part of the supply chain and primarily aims to control the movement and storage of materials within a warehouse and process the associated transactions, including shipping, receiving, putaway and picking.
Add inventory to you store
Remove inventory from your warehouse
Move inventory between storage locations
Real-time global inventory visibility for all your users
Count and correct your inventory
Share your inventory
Manage your stock transactions
Locate your stock
Manage your warehouse locations
Replenishment advice
Use the web based interface
Extensive reporting and analysis:
Statistics
Fillgrade
Total items in stock
Transactions
Fast movers
Slow movers
Inventory accuracy
Inventory value"
Trusted by Hundreds of
Fast-growing Companies
"Having a team like aTeam that allows us to quickly spin up our development team,it really empowers us to be responsive and nimble"

Graeme Hollonds
General Manager Jumpon.online
Share your app idea to get a quote in 48hrs!
Connect with our project manager for a quick consultation
Mobile App Development Services We Offer
Industry specific App development solutions
With our strong experience of over 7+ years in mobile development, you are ensured with the most recent industry knowledge with us.
Automotive Fleet Management
We'll fabricate a brilliant fleet management framework that guides in the smooth execution of tasks, the connection of purchasers and providers, and the management of clients.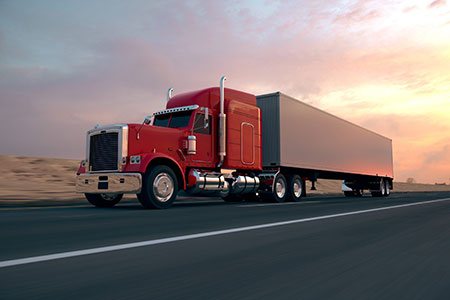 Operation management
How about we make a robust CRM solution for monetary institutions that permits them to easily put together and optimize operations, evaluate the methodology and overseas customers.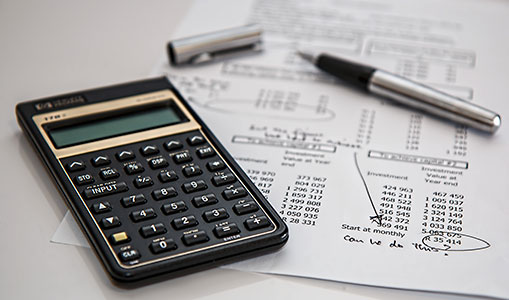 Innovative mobility solution
We'll help you in making an equipped application to keep associated with the legitimate crowd and give unrivalled delight to clients.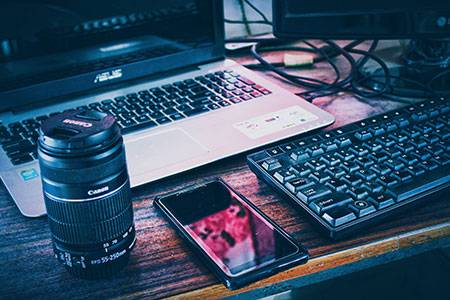 Integrated health management
A framework for dealing with the activities of huge medical services establishments, like emergency clinics, including integrated health management, data integration, patient collaboration, etc.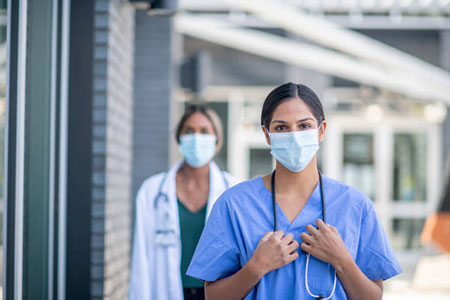 Travel experience management
An application for managing user experiences that incorporate elements, like a booking system, rate matrix, and clearances, travel solutions, asset management, sales monitoring, etc.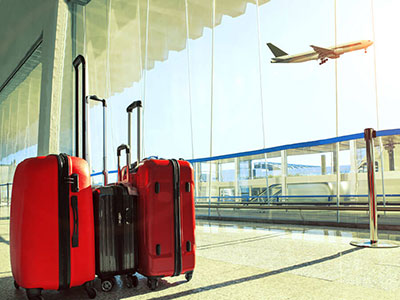 Smart learning experience
e-Learning app for delivering individualized content and appraisals, just as different highlights, for example, client-driven designs, data maintenance, availability, etc.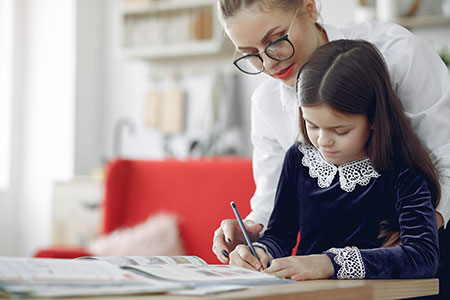 Omnichannel engagement
Construct a solution for associating and dealing with the supply chain across different sites, including planning for demand, supply, circulation, and necessities.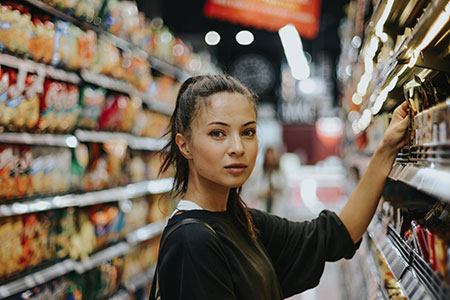 Mobile Technologies
At Ateam, we're inclined to practice mobile stacks dependent on open technologies and upheld by the popular communities.
IOS

Xamarin

React Native

Swift

Kotiln

AR Kit

AR Core

Angular JS

Android

Unity 3D

Flutter
Genre of Mobile Apps We Deliver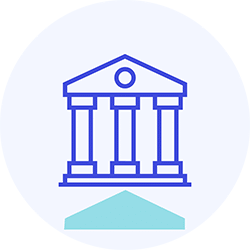 Business Mobile Apps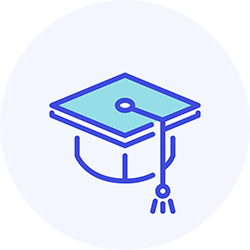 Educational Mobile Apps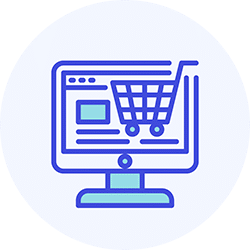 Ecommerce Mobile Apps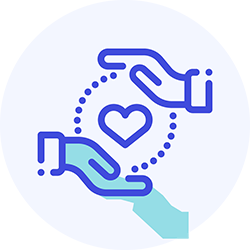 Health And Fitness Mobile Apps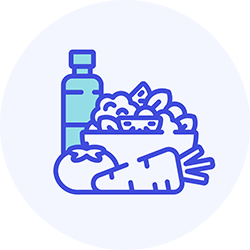 Restaurant Mobile Apps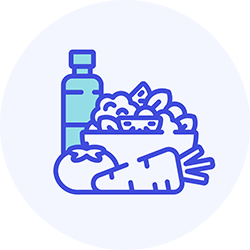 Food Delivery Mobile Apps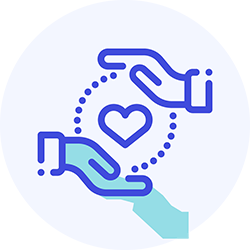 Finance/ Accounting Mobile Apps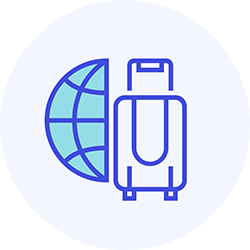 Photo Editing And Video Mobile Apps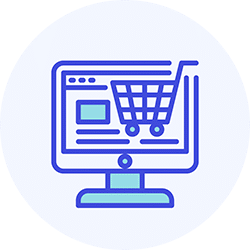 Music Mobile Apps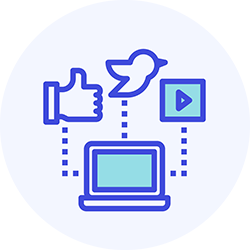 Social Networking Mobile Apps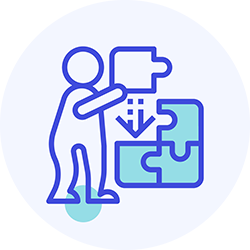 On-demand Mobile Apps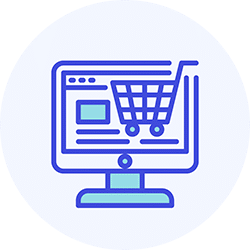 Adventure/ Gaming Mobile Apps
Our exceptional consultation that makes us

Your App Development partner

We have a lot to offer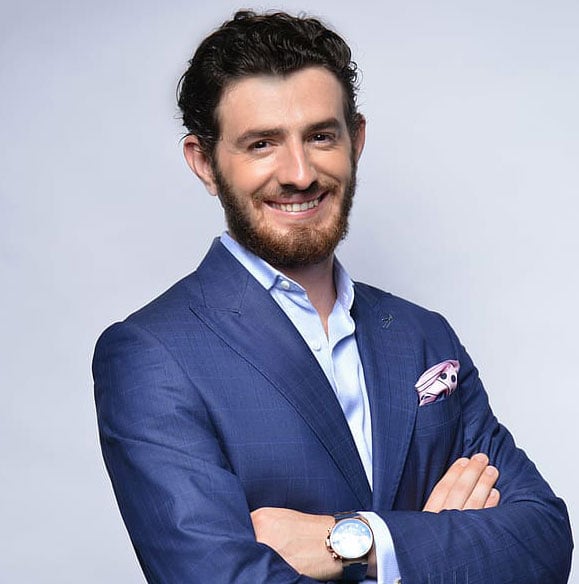 One year free support: We'll be there for your app for an entire year without charging a single penny
24/7 communication: Be it Email, Call, or Skype, we are always intact for your app's support.
100% satisfaction guaranteed: Your satisfaction is our very first priority. If you have any concern about your app, we are here to solve them in every possible manner with flexibility.
Strict NDA and contract with the jurisdiction set to your own state in the US.
No third party outsourcing on design, development or support /maintenance.
Work for Hire – You own the intellectual property rights to your application. We do not reuse or sell your code or data.
100% transparency
Solid team who can help scale up or down your needs based on how your business is growing.
Android App Development Company
We build high-quality, highly efficient, and dependable custom Android apps to help you outperform the competition
01
Android App Development Consultation
We build high-quality, highly efficient, and dependable custom Android apps to help you outperform the competition i.e. mostly depending on your target audience, the features of your application, the timeline of your project, revenue, and your maintenance budget. 
02
Android App UI/UX Design
The best way to approach a customer is through design. We understand the application's UX/UI design that enhances user experience and customer satisfaction, which ultimately contributes to an increase in the number of users.
03
Custom Android Application Development
The compelling advantages that make us the preferred platform for businesses include extensive customer reach, seamless customization, faster deployment, improved scalability, and many other features.
04
Android Software Testing
One of the most crucial components of the development environment is the Android testing framework. You can use our architecture and powerful tools to test every aspect of your application. Additionally, you can use it to test every stage of app development, from the unit to the framework.
05
Business Apps
Our Android mobile apps can boost referral rates and increase opportunities for repeat business. They can also make it easier for people to use new products and services. SMBs and their customers can easily communicate one-to-two through mobile apps.
06
Utility Apps
Our Android based mobile utility app not only makes things easier for customers but also gives utility companies a leg up on the competition. With the help of our mobile utility app, businesses are streamlining their operations, increasing productivity, and increasing profits at the same time.
Leading mobile app Development Company in Australia For small and medium businesses
Consultation and mobile app strategy

Ateam conducts customized consultation. We don't simply construct applications. We assist clients with building the right applications, accurately. We provide you the data you want to settle on choices concerning what's best for your business and give the direction you want to go with.

Interactive user experience

Mobile app development starts and finishes with the users. We have extensive knowledge of your objective clients' in-app behaviour patterns or psychological underpinnings to construct a mobile product that fulfils a central objective or exceeds expectations.

Mobile app development

Our experience with the domain has empowered us to cross each t's and dot, each I's of the perfect mobile app development checkpoints, for task-based employee apps, for sales management, training, productivity, and so on. We likewise cater to specific businesses with 'industry-particular' business apps like legal, retail, financial services, travel, and so on.

Mobile app testing

ateam offers mobile testing services for both functional and non-functional testing of mobile applications. We have experience in giving a large group of tests to Mobile phones like interruption, Memory, Accessories, Performance, User Interface, Compatibility, Network Type, Installation, Upgrade, Drive, Battery, Carrier Testing, and others.

Mobile app launch

post guaranteeing that everything is all together, our mobile application development business in Australia gets ready to launch your application. We launch your mobile application on the Playstore or the Application Store once your needs have been met and the application contains the ideal functionalities as a whole package.
Describe your business challenge!
Ateam focuses on exceeding user expectations by giving the best app solution, and their development at competitive prices. Assurance of timely delivery of the venture, transparency all through the development procedure, and cost-effectiveness.
01
Stabilize new businesses
ateam empowers new companies to reach an enormous crowd while saving large on functional expenses and bringing automation into everyday cycles. Be that as it may, new businesses need to analyze each significant part of Android and iOS application development before creating tailored apps.
02
Improve operational efficiency
There are multiple ways mobile apps that can assist with smoothing out your everyday activities. Nonetheless, to guarantee you receive the related rewards, it's crucial to collaborate with us. You want somebody with the right abilities and experience to support your framework through the right applications.
03
Discovering fresh markets
Whether to make it hip, stylish, enlightening, functional, or stunning. It is all in the palm of your hands. Target your audience by making an application that your clients will cherish but which accompanies an excellent design and is well marked. Our mobile app development gives a viable tool for creating brand recognition.
04
Empowering inventories
The traditional methods of overseeing inventory are outdated. This is the world of the Smartphone. Through progress in technology, we can now follow inventory easily and effectively utilizing our smartphones. Embrace technology and enjoy the benefit. Let's write your success story together.
05
Open to online self-service
Introducing a self-service mobile app into your mobile procedure by focusing on two key regions i.e. lessening expenses and generating revenue. A mobile app introduces itself as the ideal tool to do this. A self-service app will permit organizations to analyze clients' behaviour, including bounce rate, retention rate, and buy history.
06
Maintaining a tech-enabled line of business
Experience and carry out effective tech-empowered business strategies to drive your organization's development. You can get an upper hand by joining forces with a legitimate digital change partner. We will help you in fostering a guide of chances and delivering an item that will extend your market reach and expected income.
Mobile App Development Company in Australia- A step towards Excellence
Ateam is a blend of mobile software development technologies and methodologies presenting all-inclusive services, from consultation to solution coordination, deployment, and market launch.
iOS App Development
Look at some chosen applications made that have gone quite far in extending our clients' scope over their competition.
iOS Mobile App Development
iOS TV App Development
iOS Tablet App Development
iOS Wear App Development
Android App Development
The Android marketplace has exploded with a great number of applications on the store. Here are some select some from Ateam.
Android App Development in australia
Android Mobile App Development
Android TV App Development
Android Tablet App Development
Android Wear App Development
cross-platform mobile application development is setting out new open doors for quick digital development.
Cross-platform Mobile App Development
Cross-platform TV App Development
Cross-platform Tablet App Development
Cross-platform Wear App Development
Mobile Development
Step into the brilliant world of digitization with a robust mobile application and take your business to another level. Tap into the new markets and magnify your brand's reach on a global scale with an innovative and strategic approach of building a highly customizable, cost-efficient, secure and intuitive mobile app!
MORE BLOGS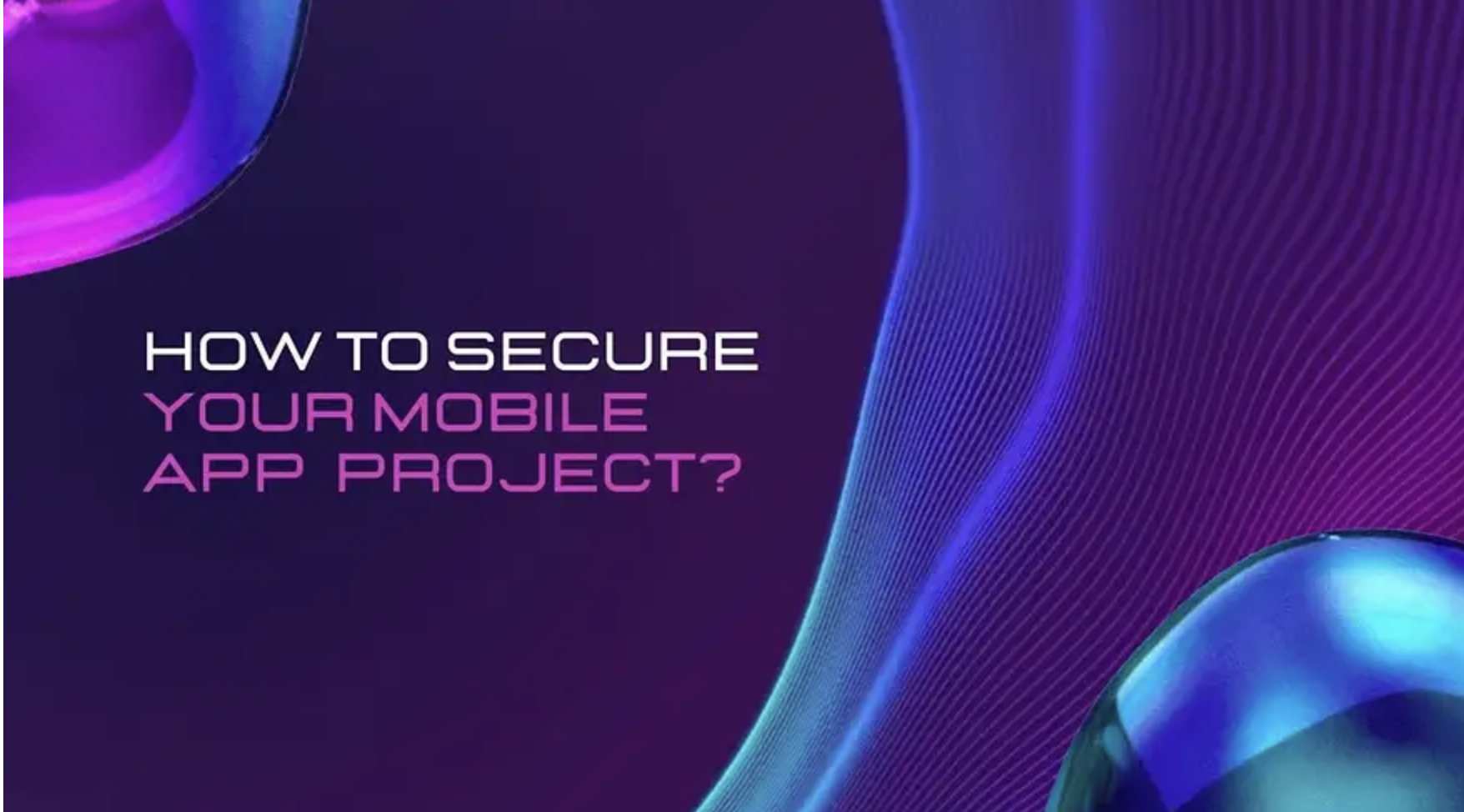 When it comes to the security of mobile apps, it is still the top concern for all business owners and app developers. Any data leak can have devastating consequences, including the loss of business, high-value clients, and brand reputation. However, security concerns persist regardless of the operating system and development platform you choose or how the security codes are implemented in the mobile app. In this article we have addressed the top mobile app development security best practices to  follow.
More about https://www.ateamsoftsolutions.com/mobile-app-development-security/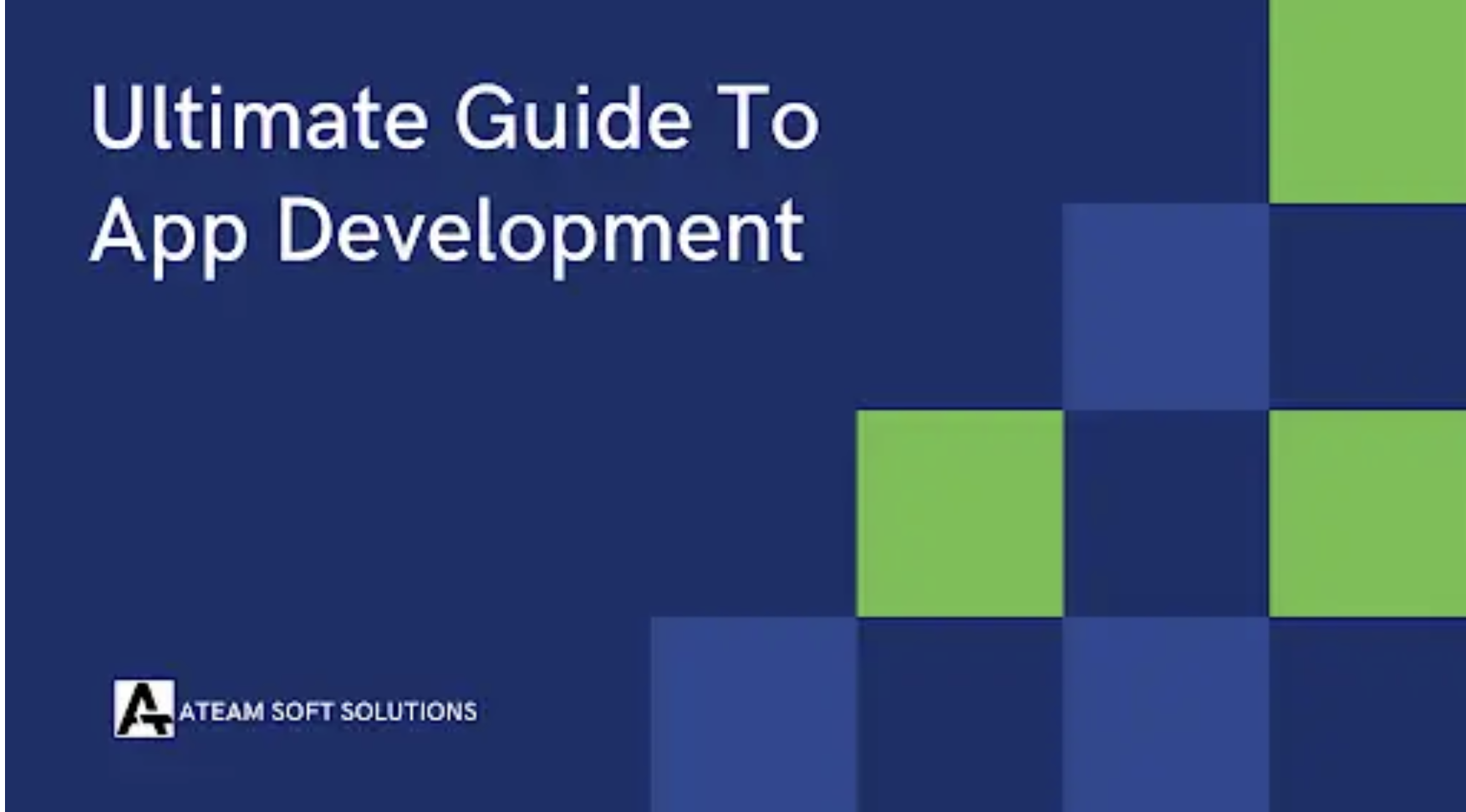 Developing an application can add value to your marketing strategy. It also helps in connecting with the target audience rapidly. It's an overall package for building direct relationships with the customers for later growth. Its significance is to fulfill all the needs of the public efficiently on a digital stage for future ROI. In addition there are many other common causes to build an app but let's have a look to top 10 purposes:
More about https://www.ateamsoftsolutions.com/mobile-app-development-everything-you-need-to-know/
29%
Increased response time
98%
Client satisfaction index
79%
Client retention rate
Let's get started!
As the top mobile app development organization give in Australia, we incorporate integration, security, QA, and app management.
Contact Us

2013
FOUNDED

50M
LINES OF CODE

50+
TEAM MEMBERS

97%+
CLIENT RETENTION
Cross-platform apps have multiple benefits for the business.
They can be used on multiple platforms and there is code reusability. Which also means, it involves easy maintenance and deployment. There are uniformed appearance and application handling. The application also gives a native-like experience. Furthermore, with a cross-platform app, development cost and time-to-market are reduced. The development cycle is quick as well and the business gets maximum exposure.
The app development process or cycle is complex and involves various phases and the duration of the development process depends on the technologies, features, and plan that's going to be used. There's planning, designing, developing, testing, taking feedback, modifications and deployment. Considering all these stages and their complexities, the duration of the app's development is determined.
Therefore, if you have a specific deadline or estimated time in your mind, and if you want to build an app in a certain period, share your application requirements with us and we will make it happen! Rated the best software Development Company in Australia we adhere to the delivery timeline.
Absolutely, yes! The choice is yours whether you want to partner with us to develop a brand new mobile app from the scratch or hire us to make improvements in the already existing app and enhance its functionalities.
Either way, we are here to provide you cross-platform app development services which will help you transform your old app and bring value to your brand. If you're looking for a cross-platform mobile app development company in Australia, you are at the right place!
Our mobile app development process involves three stages:
The first stage is Planning, in which our team understands and analyzes your business objectives and designs a wireframe.
The second stage is the Design & Development, wherein designs, 2D or 3D models are created and the sound effects are tested. And after all that, the bugs and errors are removed.
The final stage is the launch of the app.
If you're looking for the best mobile app development company in Australia, you need to check the company's experience, customer reviews, and the work they have done in the domain you need.
We have been in the industry for over 7 years now and have launched 300+ successful projects, with 97% happy customers. So far, we have worked for various businesses – eCommerce, education, fitness, business, healthcare, finance, media, food, retail, NGOs and many more.
We help both start-ups as well as large enterprises in achieving their business goals and our team is perfectly capable of creating scalable mobile applications for any kind of business.
If you're looking for Custom Software Development Services Australia, contact our team for robust solutions for your business.
Definitely! You or your team will be in the loop during the development process. Choosing us will give you this peace of mind that we're here to help you get the best results. We work very closely with our clientele and there's full transparency during the whole development cycle. You will be tagged along every step of the way and can look at the progress of the application whenever you want.
Are you planning to improve the feature and functionality of your mobile? And want to reach potential customers with the click of a few buttons and excite customers through this platform! No needs to look further than aTeam Soft Solutions! We are the best Mobile App Development Company Australia always stand with you to understand your business and help you in the processes to build custom mobile app that truly speak to your individual needs and expectations and provide you the best opportunity to reach your clients easily that are looking for your services. We also offer you the latest technologies and the-art programming methods that ensure your App coding works perfectly.
In this advanced technological age, each year, App Development software is continuously updated as technology advances. If you want your App to stand out above the rest and your business to be the first choice of your clients when they are searching in the App stores, we are the Android App Development Company Australia always help you to achieve your target and develop an amazing product to go with your needs. With amicable years of experience we can also offer you customized, scalable and secure applications that will give your business the competitive advantage it needs to get ahead.
If you want to develop a custom App for any type of need, we at aTeam Soft Solutions, always here with you to understand your unique business needs and provides a holistic development approach to look after your entire process rather than just one part. Become the best Ios Application Development Company Australia we can handle from prototyping to design and implementation, and every work proficiently and provide you high-quality service as per your individual needs and expectations.
Backed with the rich years of experience we take pride to be a pioneer in this service and bring you only the best technological services possible. No, matter whether you want to simply run updates through your already existing App or want to develop a brand new App with innovative ideas and suggestions, as the best Ios Application Development Company Australia, we can do it all as per your specific needs.
All our team of professionals are quite expert and up-to-date with what programs to use and how to utilize them to the optimum extent and make sure that your App is secure and user-friendly and will make your lives easier while providing you a friendly experience.
Call us today!
Our app developers sydney follows a 5 step process for developing web applications –
Requirements gathering – Our team gathers and understands your requirements.

Project planning – We then create multiple use cases as well as requirements traceability.

Product design – Next comes the design, where our designers analyze the requirements and design accordingly.

App development – At the development stage, our mobile app developers code, generate test cases, and debug.

Maintenance and support – We provide complete maintenance and support even after the app is developed.
There are many advantages that a bespoke web app may provide you & your business. The following are some of the benefits of hiring bespoke app development companies for your company website.
Features that are unique to your requirements.

Performance & load times are faster.

Increased security.

Automation in business.

Complete command of the website.

Improved customer journey.

Scalability and adaptability

A seamless brand integration.
aTeam Solutions is a top mobile app development company sydney, which can provide you with robust web app solutions. Contact us to avail endless benefits.
This is dependent on the kind of application you want to create and the features you are including. A simple app might take 4-6 weeks to build, but a complicated app can take 6-12 months. The majority of the apps we create take around 10 to 20 weeks to develop. Regardless of your timeline, ateam provides the finest app development Australia and completes your project within the timeframe you choose.
If you want to hire a mobile app development company Sydney, keep the following recommendations in mind:
Conduct your research. Learn everything there is to know about the mobile app development agency.

Examine the experience of mobile app developers.

Examine the portfolios of app development companies.

Analyzing communication expertise.

Establish clear guidelines.

Understand their technology.
Here are some best practises for onboarding app developers Sydney:
Concentrate on the value proposition.

Check to see if they understand the app's core features.

Request the necessary rights or data accessibility.

Discuss personalization.

All essential information must be requested and documented.

Prepare and double-check all necessary documents.
A competent mobile app development agency would have a solid team of app developers Sydney who are capable of carrying out app development, offering you a market edge.
Examine the following features:
The service has a solid market position as well as extensive expertise.

Their process of development is well-defined.

The company's dev team boasts a diverse set of skills and thrives in well-defined roles.

The agency has stringent coding requirements.

They have an open channel of communication.
The cost of app developers Australia is determined by the type of team you hire and the number of developers you wish to include. The dedicated team would be more expensive than the other price plan.
Taking about the average cost of the app itself – the app's pricing will vary depending on the type of mobile app you want to design, the features you want to add, the platforms used, and many other factors.
A modest proof-of-concept app could perhaps cost between $10,000 and $50,000. A basic app might cost between $50,000 and $75,000 USD to build. Medium-sized apps might cost anywhere around $75,000 to $125,000 to create, while larger, more feature-rich applications may very well cost $150,000 or more.
Our team can offer you with a quote for app development Australia.
Consider the following suggestions while looking for the top mobile app development company Sydney for your business:
Find a Capable Mobile App Development Agency.

Don't make budget your first priority.

Investigate the Developers' Prior Projects.

Check to discover whether they are familiar with Open Source Platforms.

Examine to determine whether the company has unique strategies.

Choose a provider that is reliable and certified.

NDAs and privacy agreements are expected.

Inquire About the app developers' team at the Company.

Address the Post-Development Maintenance, support, and Resources
When researching mobile app developers Sydney characteristics, there are a few factors to keep in mind:
Proficiency and hands-on expertise in the core aspects are required.

Developers' prior portfolio

Communication as well as other soft skills, such as the ability to manage their work, collaborate, and be open to teammates, be creative, and solve issues.
These helpful tips will assist you in finding and hiring the best mobile app development agency available.
Define Your Requirements Clearly.

Look for developers that have experience with Native iOS App Development, Hybrid App Development, databases, APIs, app security, and so on.

Examine the mobile app development agency's evaluations and portfolio.

Create a clear communication channel and put product strategies into action.
There are several reasons why businesses prefer to outsource their mobile app development projects, some of them are as follows:
The cost of developing a mobile app is reasonable.

Development timeframes are getting shorter.

They have access to highly skilled developers.

They can easily focus on the User Experience.

Policies of the Government are beneficial to them.

There's workplace adaptability.

Risk Factors get decreased.

Innovative technology.

Improved knowledge of numerous platforms.
To work with the top mobile app development company Sydney, contact aTeam.
We utilize open source programming languages such as html, CSS, plus JavaScript on the front end side, and JavaScript or PHP on the back end. For the majority of apps, we leverage React Native.
For web projects, we combine frontend designing frameworks such as bootstrap, ant designing, or design application frameworks alongside frontend code frameworks such as React or Angular. On the back end side, we often employ a PHP framework like Laravel or JavaScript using NodeJS.
Our mobile app development agency uses the tools and expertise that are most suited to the needs of your mobile application.
We adhere to the fundamental app development principles.

We perform app testing to ensure the app works effortlessly.

Our team ensures the seamless app functionality.

We make sure the performance of the app is top-notch.

The app is then tested on multiple platforms, under multiple circumstances.

There's a process of code reviewing.

We verify the efficiency of our developers.
To check the reliability of our mobile app development company sydney, you can go through our portfolio.
Yes, we do provide dedicated mobile app developers and experienced app development engineers based on your app requirements.
We are an end-to-end mobile app development company sydney. We offer the following services –
Native app development

MVP

Backend mobile designing

Cross-platform mobile app

OTT Video App

Wireframes Design
The cost of designing an application may run between $15,000 to $150,000. This is because of the way that there are various viewpoints to consider, for example, the application's foundation, highlights, development firm, developer charges, etc. Basic applications are more affordable, while complex applications are more costly, depending upon their abilities.
The average duration to make an application may go from 2 months to over 9 months. We consider an account of variety, involving the number and complexity, features, uniqueness, type of development cycle, the utilization of third-party services, and others. As a respectable mobile app development company in Australia, we guarantee that the product is delivered on schedule according to the particular deadline.
It is controlled by your organization's needs. The native must be your best option; if you are arranging long-term development and need a smooth user experience (UX) and elite execution and responsiveness. Cross-platform may also be convenient assuming you need a game or something that has a wide crowd or client base.
Indeed, we give complete documentation for the mobile application software or solution, created for your organization. We go into nondisclosure agreements with each of our clients as an unmistakable mobile application development company in Australia. You will have your mobile solution or app code toward the end of the product.
We sign NDAs to protect our customers' data security. The agreement expects us to reuse proprietary algorithms, licensing keys, trade secrets, trademarks, copyrights, and other intellectual property somewhere else. Nonetheless, with regards to authoring the product's code, we practice open-source libraries and our libraries to lessen development time and try not to waste any.
Undeniably we give project status reports to each of our customers consistently. Accordingly, you'll get a week-by-week update report. It additionally permits you to straightforwardly follow project achievements, progress, forthcoming plans, code status, and other improvement pointers, just as more intently analyze achieved work.
Yes, when your application's development cycle is finished, we will furnish you with thorough maintenance and backing services. The Ateam's mobile app development in Australia will deal with any capacity improvements, feature updates, security enhancements, etc., and we will likewise offer elective solutions that experience the difficulties or issues that might emerge later on.
Indeed, you can share API documentation for a current application with us. Then, at that point, our developers will inform you as to whether this framework can be coordinated with your product.
We will brief you about an end to end fixed and variable costs, from your application development needs to your monetary limits, and really at that time do we propose a task. So you can be sure that you are simply paying for what you consented to when you started the work.
They can be utilized on numerous stages and there is code reusability. This additionally implies it includes simple maintenance and deployment. There are formally dressed appearance and application taken care of. The application additionally gives a native-like experience. Besides, with a cross-platform application, development price and time-to-market are diminished. The development cycle is fast also and the business gets the greatest exposure.
Our mobile app development cycle includes three phases:
The primary stage is planning, in which our group comprehends and analyzes your business targets and designs a wireframe.
The second phase is the Design & Development, wherein designs, 2D or 3D models are made and the audio effects are tested. Furthermore, after so much, the bugs and mistakes are taken out.
The last phase is to launch the application.
Assuming that you're searching for the best mobile app development company in Australia, you want to investigate the organization's insight, client audits, and the work they have done in the area you want. We have been in the business for more than 7 years now and have launched 300+ effective projects, with 97% satisfied clients. Up until this point, we have worked for different organizations, eCommerce, education, fitness, business, healthcare, finance, media, food, retail, NGOs, and more.
We support both new companies and enormous projects in accomplishing their business objectives and our group is entirely equipped for making versatile mobile applications for any sort of idea. Assuming that you're searching for Custom Software Development Services Australia, contact our group for robust solutions anytime.
To make a custom Application for a need, Ateam Soft Solutions will always be here to comprehend your extraordinary business needs and give a holistic development way to deal with taking care of your whole procedure rather than only one section. We can also deal with from prototyping to design and execution, each work capably and give you great help according to your single necessities and expectations.
Upheld with the long years of experience, we have pride in our service and bring you the most idealist technologies easily. No, matter whether you need to just run updates through your existing App or to create a fresh application with creative thoughts and concepts, as everything IOS app development company in Australia, we can do everything according to your particular necessities.
All our group of experts are expertise and updated regarding the projects. They know how to practice them to the next level and ensure that your application is secure and easy to understand. Contact us today!
Yes, we do, but there is no set period of time within which an application can be published to the Google apps store. Although submitting an application through the Google Play Store Console is straightforward and short, the time it takes for your app to be evaluated and chosen can range from hours to days.
The cost depends on a number of factors, including the complexity of the app. At 25$ per hour, the average cost will be average app development costs range from $20,000 to $30,000, while complex app development costs start at $50,000.
IOS application development services have UX and UI design, execution, QA, and integration of uses for iPhones and iPads. Over the course of a number of years, Ateam has developed a wealth of experience in a variety of business sectors.
The job description for an Ateam iOS developer includes the following qualifications:
4 to 10 years of mobile app development experience

A well-furnished portfolio of software development projects

Expertise in Swift, iOS SDK, Objective-C, multi-threading, and object-oriented programming
4. Strong knowledge of the MVVM architectural pattern.
Yes; the IOS app designer collects requirements from end users and business system analysts. The creation and maintenance of application programs fall under the purview of the application programmer. Because of their distinct nature, application design and development are treated as distinct learning modules.
Yes; debugging, the creation of additional solutions, and the expansion and/or modification of the application's functionality are all possible components of the application maintenance and support service. The steps of applications management service are as follows: change in the application; support and maintenance of the application.
As the best IOS app development company in Australia, we follow Agile methodologies to meet the needs of the fast moving and ever changing business needs. Below are the essential steps Ateam follows in the ios app development procedure:
Step 1: Research and Planning
Step 2: Be compliant with Apple Standards
Step 3: Concept & Wireframing
Step 4: UI/UX Design & Software Architecture
Step 5: Gain Technical Skills
Step 6: Develop App Functionality
Step 7: Test the App
Step 8: Launch & Deploy the App.
Yes; we take care of the technical and legal requirements before submitting your iOS app to the App Store. In addition, we also familiarize you with the official App Store guidelines and prepare resources like URLs for the Privacy Policy, app screenshots, promotional graphics, texts, test accounts, and other things. After that, the publishing process will begin. It involves creating a Product Page, submitting it for review, and creating a New App in App Store Connect.
When preparing your budget for iOS development costs. The general response to this question is that the price of developing an iOS app is not set in stone. In addition, it might differ significantly from case to case. The price could go down anywhere from $12,000 to $70,000 or even higher. In order to assist you in comprehending how much it may cost to develop an iOS application, the primary factors that influence the cost, and ways to save money on app development, we have compiled this guide.
Prior to making an iOS application, you will require legitimate tools. Xcode is the tool you need to build apps inside of apps. From the App Store, you can directly download it to your computer. You will use it to create your user interface and write code to respond to user interaction once it has been downloaded.